Writing a cookbook can be really difficult, especially if it is your first one. There are a lot of decisions to be made, and a lot of time and effort put into it as well. Not to mention money you weren't expecting to spend. What it takes to make a cookbook is a lot more dedication that one could ever imagine. That goes for any book though. This post is devoted to answering your questions that I wish I had known the answer to before publishing Deliciously Fresh Freezer Meals.
This post will cover a bit about the prep work before writing the recipes, and what to do to get the recipes into a format to publish on Amazon or other retailers. This is for the people who are interested in how to write a cookbook and make it sell versus just making one for a family reunion or church. This post does not cover how to write a cookbook proposal for a publisher as this is only discussing self published books.
This post may contain affiliate links. This means if you click on a link and purchase something, I may earn a small commission from it. In the footer of this page is my full disclosure policy.
Questions to ask yourself before writing a cookbook
How many recipes are you thinking about doing?

I wanted to do 50 recipes, however, with the deadline I gave myself, I did not have time to add 20 of the recipes due to time crunch. At this point in time, I was also with a more expensive publisher that had quite the cost per page. If I had published with KDP first (which you should use KDP), then I would have had a lower printing cost from the get go and would have tried harder to fit those additional 20 recipes in.
In retrospect, I recommend doing at least 75 pages because some websites will only sell it if it has more than that

When are you going to launch?

If this is just your life goal and you are going to be working at it for several years, then you don't need to worry about this question. If it is May 1st and you are planning on launching July 1st, there is not a lot of time to dink around. You need to have a set plan for each day on how you are going to get it done. Build in rest days because it will be more work than you ever imagined. I gave myself 26 days to write a 50 page cookbook and it ended up taking about 45 days by the time I got done uploading to Amazon. It took me 26 days to write it but a lot of extra unaccounted for days for the administrative side.

What format will you publish in?

Are you thinking about making a cookbook ebook? A print cookbook? Both? How to write a cookbook ebook and how to make a cookbook for print and how to do both are totally 3 different things. Making an ebook cookbook on Canva for an ebook is super easy! But don't try to print that because the dpi is too low and does not print correctly. You would have to convert it to 300 dpi. If you are an expert at Adobe Indesign, then it will probably go okay for you. But if you know nothing about Indesign, then it will be difficult to convert the format without paying someone to do it.
If you think that how to write a digital cookbook is the best option for simplicity sake, do a survey of your audience wants to buy. I would have just did a digital cookbook to sake of time, but my audience said they mostly wanted print. So I went with print. Plus I can do booksignings with print.

How familiar are you with computer programs?

You would think it would be easy to find a cookbook template online and just upload it to Microsoft Word. I was very wrong about this. Most people do not make a cookbook in Microsoft word. There is not enough creative outlet there within the application. There are a lot of people who make a cookbook in Pages. How to make a cookbook in Pages was difficult for me because I did not know how to use Pages. The DPI there is better though for printing. There are websites out there for how to make a cookbook in Pages.
Indesign and Microsoft Publisher are also stellar at making cookbooks. I was totally unfamilar with these programs though so it was not worth it to me to try and learn these applications. I googled how to make a cookbok in Microsoft Publisher, as they do have some decent templates for it, but not a lot of the templates were free.
Just choose a platform you are already familar with.

Will the cookbook have pictures?

To me, making a cookbook with pictures is a no brainer. If you are not having pictures though you do not need to factor in photo editing time.
How are you going to publish your cookbook?

You need to choose the correct publisher on Day 1. I did not do this. I thought Blurb was the right publisher for me, and when I got my cookbook proof copy, I realized that was not true. They are probably pretty good for black and white print books, but they had low quality color and that was not going to fly with a cookbook. I made the switch to Amazon Kindle Direct Publishing, and it has been cheap and a better experience ever since.
Blurb allows you to upload to IngramSpark (global distribution) for free; so I thought yes this is the publisher for me. However, this means that you have to give a 55% discount to the retailers (you don't have to but it you should give that discount). This is normal. However, I did not want to give Amazon 55%. Blurb told me there was no other way around it. So I made Amazon my publisher and only give them 40%. People might not see it as that big of difference, but paying the $50 to Ingram and only giving Amazon 40% instead fo 55% really adds up over time.
Costs to consider
After writing your cookbook, there are several ways to measure success. I have two favorite ways though I learned while listening to seminars in the Self-Publishing School seminar.
The first way is by asking yourself, is the book published? Getting the book published in the first book is a success in itself. If you went to a party and asked how many other people published a book, chances are you will be the only one.
The second way is by keeping track of your expenses in making the book. As long as you break even within 90 days, the rest is profit after that. Consider it a success. Selling a book is not a get rich quick scheme.
Which brings me to the cost. You would be surprised at the amount of costs that go into publishing a book. "How to make a cookbook for free" might be something you are thinking about googling at this point. However, there are certain things that are important that you should probably pay for if you want it to be a success.
Proof copies and shipping

Proof copies and shipping those proof copies to me cost me a lot more money than expected. I had to expedite them because I was running out of time to proof read them by my launch date I told my followers about. Expediated shipping is a lot. I had to get the proof copies to see the quality of my pictures printed though. Proof copies are not something to skip.

ISBN Number

Most publishers provide you with a free ISBN number. This is strongly advised against using though. Always pay for your own or else the company will show up as the publisher and not you. I did use a free ebook number though for IngramSpark because I did not feel like spending $125 twice for 2 numbers.

Advertising

I advertised 15 pages of my cookbook for free on Facebook. This reached 3,000 people for $15. Was it worth it? No, I did not find success in it. I also only ran the ads for 2 days and it says that it is best to run it for 4 days. Again, I was on a time crunch with getting it launched by the date so I did not advertise very long. I will try promoting on Amazon though because people are already there to buy on Amazon.

Cover

If you think you should google "how to make a cookbook cover" and make it yourself, you should reconsider. Unless you have a degree in graphic design, it is best to have someone else do it. My cover designer made my cover look better than I ever could myself. You could hire someone in Fiverr or UpWork for cheap.
If you have a following, you could have your cover designer design 3 covers and have your audience vote. That would be fun to get your audience involved.
Make sure you give your cover designer proper dimensions for making the cover. If you want an 8 x 10, Amazon likes it to be 8.125 x 10.125. I just had someone else do the front cover, then I used the cover tool to connect the back and front cover within Amazon.
This is how good my cover designer was. We went from this (with honey not coming out of the cup)
To this, and look there's honey coming out of the cup!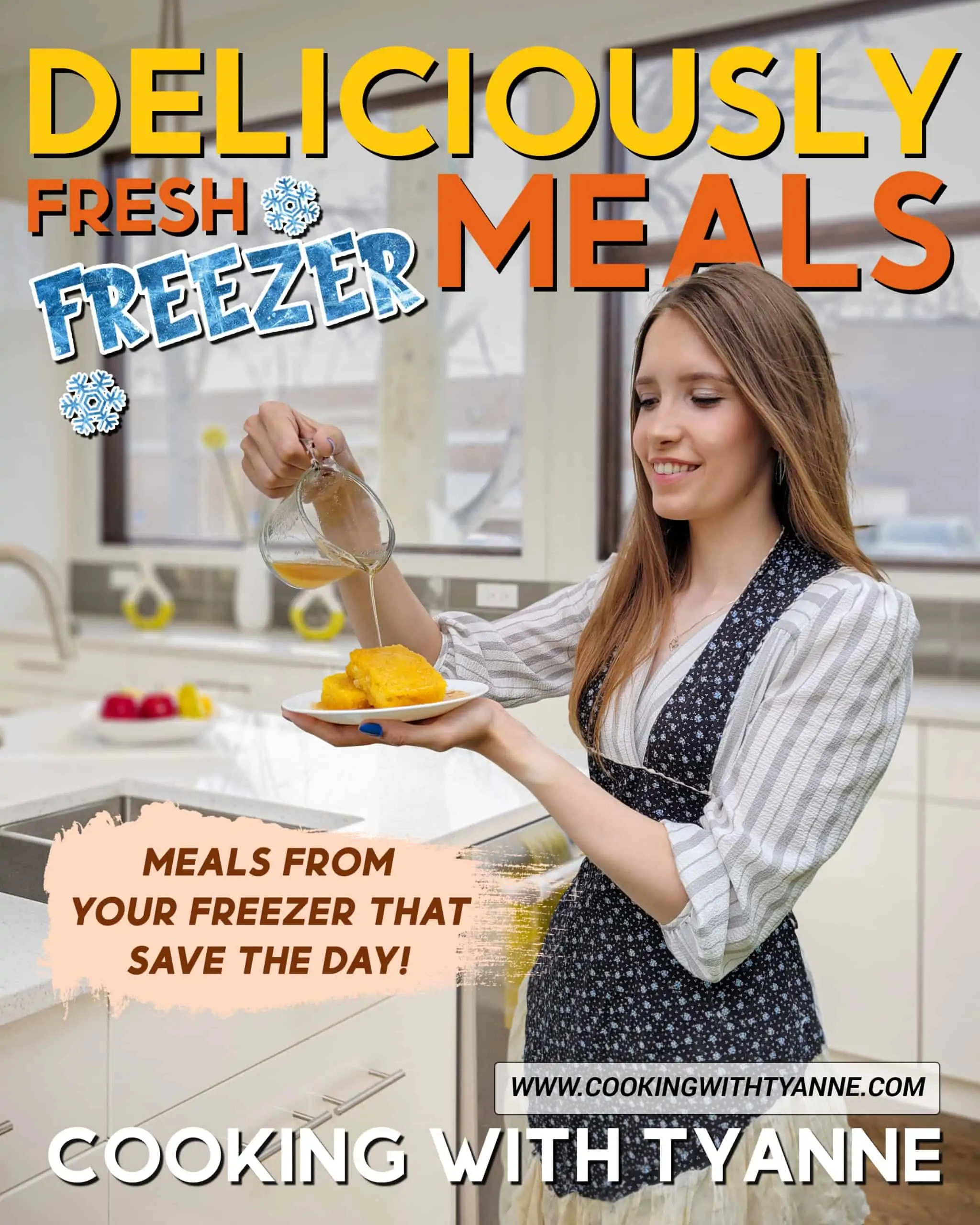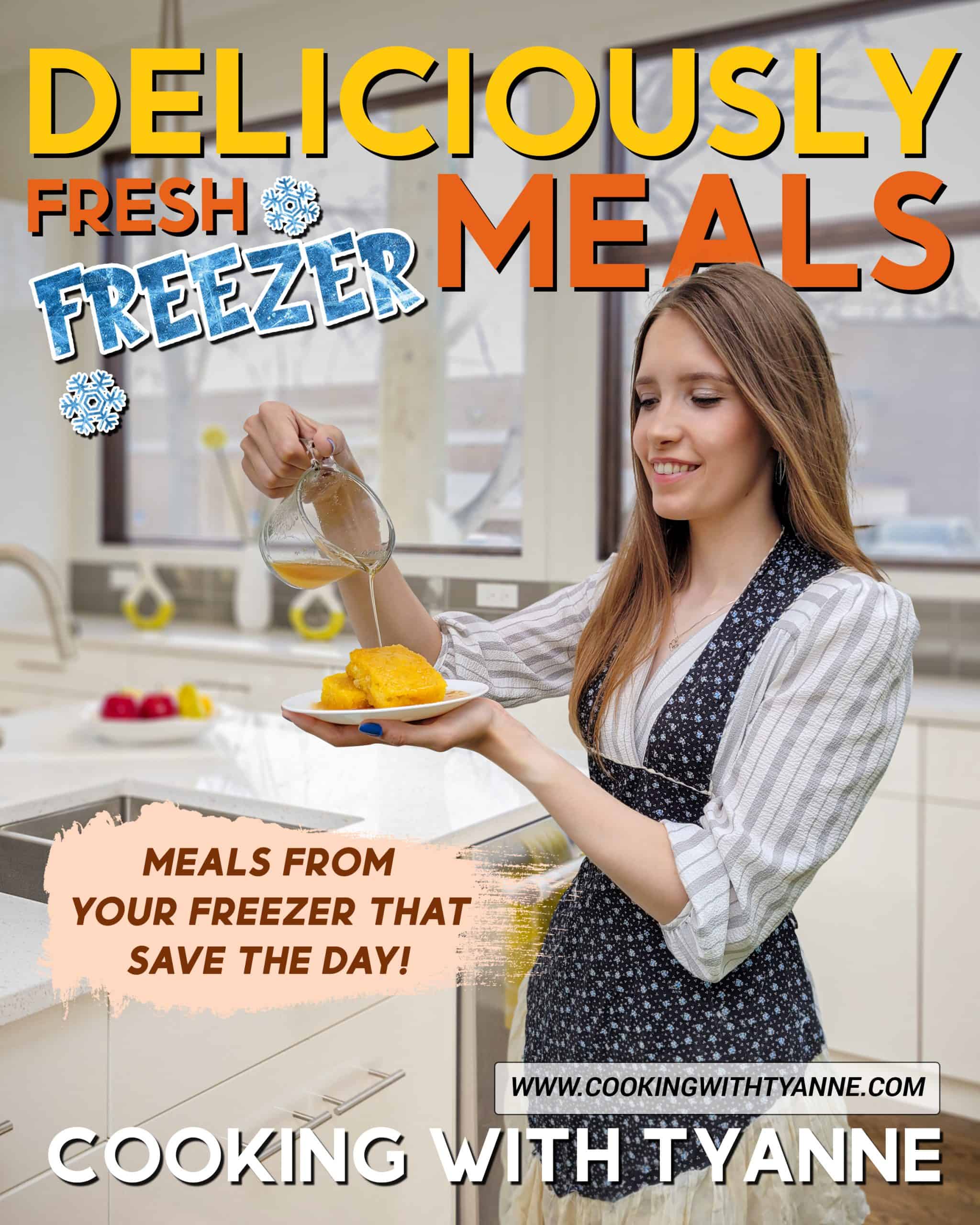 I mean that is something I could have never have done myself.
Choosing a cookbook niche
Some people think that they can write a variety cookbook and have a little bit of everything with it. With so much variety though, if you are not Rachel Ray, it can be difficult to get views when it is a little bit of everything. Think of a niche of cooking people are looking for like clean eating, vegetarian meals, lunch prep meals, etc. I chose freezer meals because I had a lot of those recipes under my belt and felt like it was a good fit.
I confirmed that it was a good niche when I used ahrefs keyword generater to see how many searches for "freezer meal cookbook" there was a month. There was decent enough traffic, so I decided that it was worth pursing that niche.
Choosing Categories
When selling your cookbook on Amazon, or at least I sure hope you are, you need to figure out which categories you want your book to fall under. This will help you decide what types of recipes to put in the cookbook within your niche. Amazon has over 10,000 categories, and they do not list them all. There are a lot of websites that can help you find categories using the amazon website and decide how many books it will take to sell in a certain category in 1 day to make it to the #1 spot. The Kindlepreneaur is a great resource. This site is also how I found out that if you contact Amazon, they will put your book in 10 categories instead of 2!
Creating a launch team
If you don't know what a launch team is, it is a group of people that are your cheerleaders. They are your go-tos to ask questions to and help you make decisions. They are the people you email with updates and give you a reason to keep going when the going gets touch. As a reward for being on your team, they can get their name in the acknowledgements section and a free cookbook. You should not have to pay people to support you. They should be supporting you because they believe in you and your cause.
Post on social media the expectations and rewards for being on the team and make them fill out an application. This makes them take it more seriously by having an application. Some helpful question ideas for the application:
Why are you interested in supporting the launching of (title)? What about the (title) most speaks to you?
Do you have any specialized skills or characteristics you have that you want to contribute to this book launch?
What is your time commitment to being on the team? If you want them to zoom you every thursday at 3, they better be available every Thursday at 3. I just communicated with people via email. But, it was difficult to get responses back sometimes.
Name some influential people you can reach out to that you think will be very interested in (title). Also give background info about them and why they would be interested in (title)
You can learn more about a launch team while reading Published by Chandler Bolt. Not sponsored, but this is the book I read before writing my cookbook.
Writing the cookbook
Writing a cookbook is the easiest part when you are used to cooking. You already know how to cook, so this part is easy. Just make your recipes a couple times (to ensure there are no mishaps) and compile them into a neat order. I made mine on google docs and then transfered mine to my cookbook app. I used Bookwright to make my cookbook with Blurb, and I would not recommend them. Then, I had 5 people proofread them all to make sure they made sense. There is nothing more embarassing than writing an ingredient and forgetting the amount and having the customer not knowing how much cream cheese they should be adding.
Adding other parts of the cookbook
It is best to design your cookbook in an outline first before trying to piece it together. This was my outline:
Cover
Copyright
Dedication
Table of contents
Intro page

Bio and what to expect
How to sign up for newsletter
Say to leave a review on amazon

Page all about freezer meals and why they are good
Page on how to turn anything into a freezer meal and best tips
Chicken
Pork
Beef
Soup
Sauce
Cornbread
Breakfast casserole
Mom's muffins
Acknowledgements
Index

Keywords like chicken, main ingredients, or proteins

Did you enjoy this book?

Point to email list sign up on website or talk more about website
Say to review it on amazon and send in screenshot to enter a raffle

About the author

4 sentences about me
How to contact me
Then, I decided what I wanted to say in each part. I had my volunteer editors give their input on what I should include in about the author, tips and tricks, intro page, etc.
How to write a cookbook introduction
I looked at every cookbook I had to write my cookbook intro. Everything they included, I included. Think about what you would want to know about a cookbook. This is how I wrote my intro page: The first paragraph was who the cookbook was for. The second paragraph was a bit about what the recipes were. The third paragraph how to find more information about my blog. Finally, the last paragraph was a reminder to leave a review on Amazon.
What to include in the "About the Author"
Is there anything about you that is a fun fact you want to include? Or any hobbies your reader will really connect with? What would the reader want to know about you? Or how someone would describe you? I chose to write about my pet cow named Goat. All my Instagram followers love her, so I decided to include her. Here is a picture of us and the cookbook page with her.
How to upload to Amazon
The most popular question of all. Getting to Amazon is the key to selling. It is pretty easy. Make sure to upload to Amazon at least 5 days in advance.
Step 1. Set up an Author Central Page. Step 2. Follow all their steps to uploading. Make sure to upload your ebook in the correct format. I recommend the KF8 format using the Kindle Create app. I tried the epub format and it did not work as well. The KF8 format turned out perfectly!
Like I said earlier, you can call Amazon and have them put you in 10 categories instead of 2 once the book is published.
There are plenty of websites out there to help you upload to Amazon if you have troubles. I had to call Amazon 6 times in one day because I had a lot of formatting issues. I told you all my secrets in this post though, so you will not be calling them 6 times.
Other places to sell cookbook
I already discussed IngramSpark as a global distributor. Amazon does have a global distributor as well, but most people use Ingram. You are advised against doing both though because then the book would duplicate and that would turn retailers off.
You can sell on your website. That is a great place. If you do not have a website already I suggest getting one. I can tell you a bit about some website advice in this post.
Selling to your email list is also ideal. Your email list enjoys hearing from you, and would love to buy. After all, they are already getting emails about how they should buy some shoes from their favorite shoe place. They might as well hear about how they should buy your cookbook from you.
Bookbub.com is a good place to sell if your cookbook has over 70 pages. They are more selective and you have to pay to sell it there, but their return on investment rate is pretty high.
Conclusion:
I hope you enjoyed learning my secrets for how to write a cookbook and get it published. Who can write a cookbook can be literally anyone, including you. You just have to be willing to put in the work. The work I am talking about is not making the recipes. That is the easy part compared to all the other decisions that need to be made. When I have more sales data, as my cookbook is only 2 weeks old right now, I will write a post about how to sell a cookbook. I consider my cookbook a sucess because 1. it is published and 2. because I will break even within 90 days. Yours can be a success too with the right advice.
You already learned how I made my cookbook now, so you might as well buy one whil you are at it.