This is a step by step guide of how to cook cube steak for sandwiches or make chicken fried steak! Cooking cube steak is excellent for all skill levels. This country fried steak recipe serves 2 people, but feel free to double the recipe.
This post may contain affiliate links. This means if you click on a link and purchase something, I may earn a small commission from it. In the footer of this page is my full disclosure policy.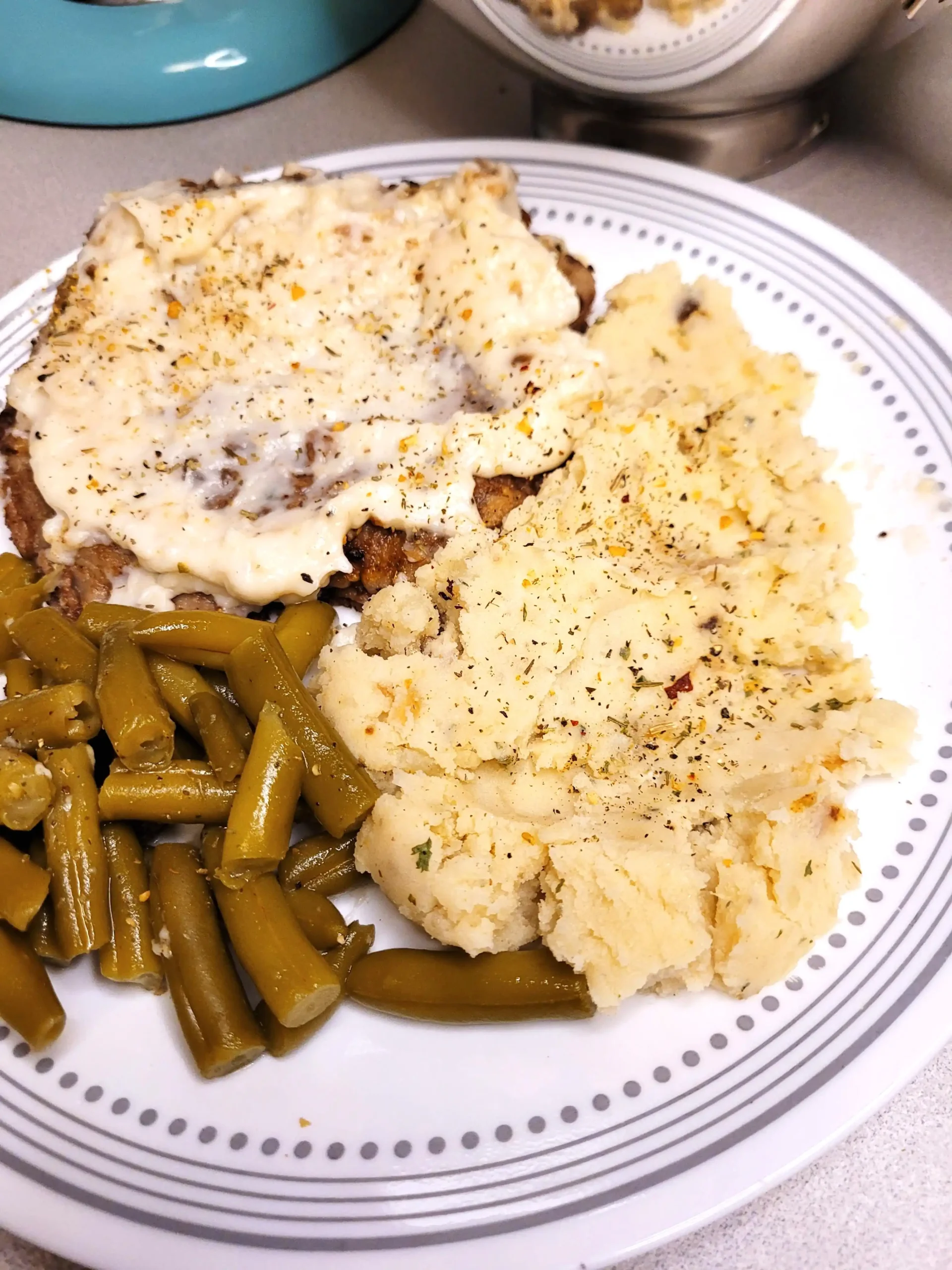 What is cube steak?
Cube steak is basically top round or sirloin steak that has been pounded with a meat mallet to become more tender into the shape of a cube. This makes it a uniform thickness which helps in even cook time. Definitely not the same as ground beef!
Ingredients:
Cube steak - main ingredient of this comfort food recipe
Flour - coats the steak and gives it a crispy outside
Seasonings - adds flavor
Buttermilk - helps flour stick, you can use a splash of lemon juice and whole milk
Oil - provides oil for frying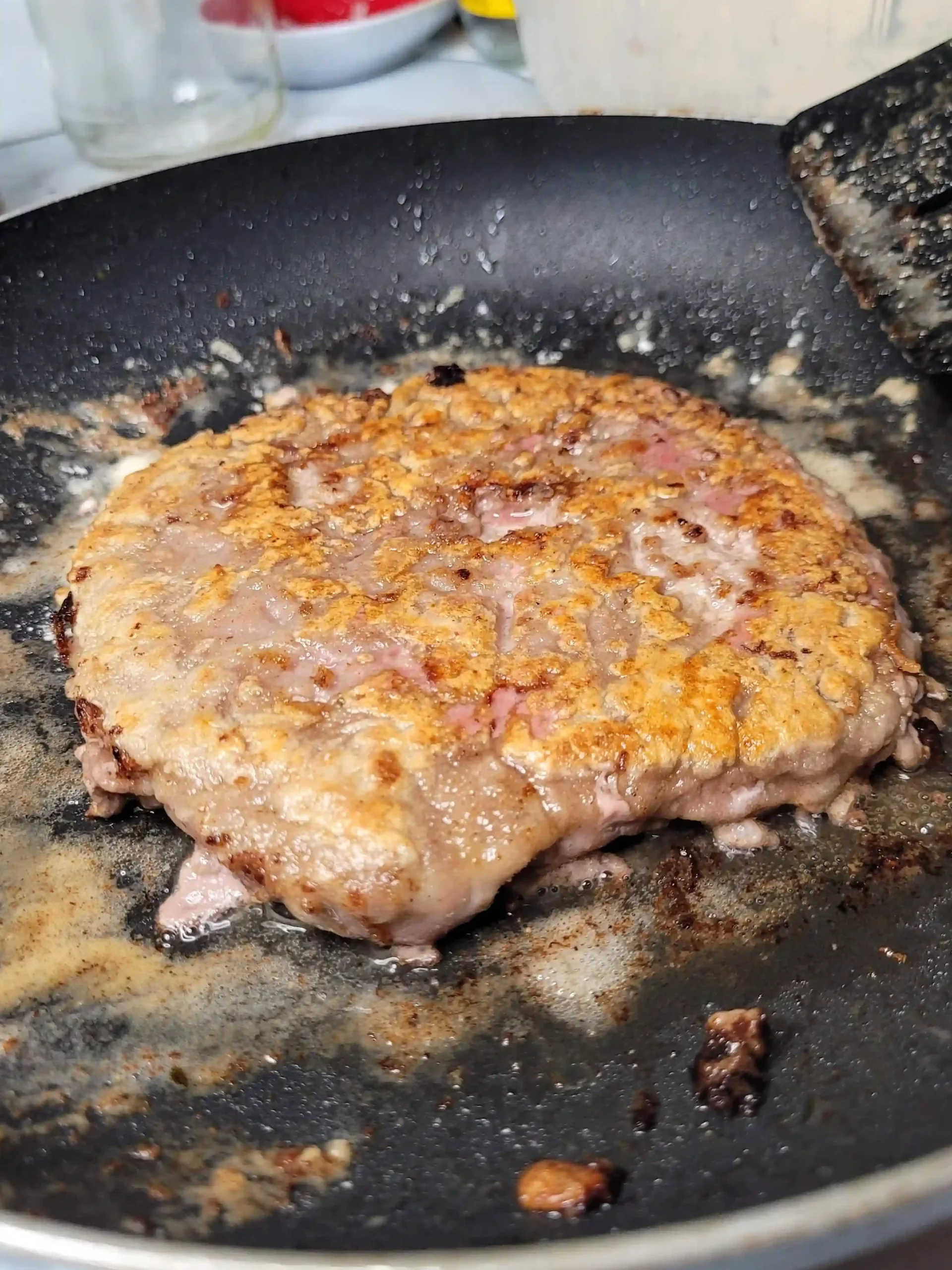 How to cook cube steak:
Make flour mixture - season the flour to add flavor. Coat steak in flour mixture.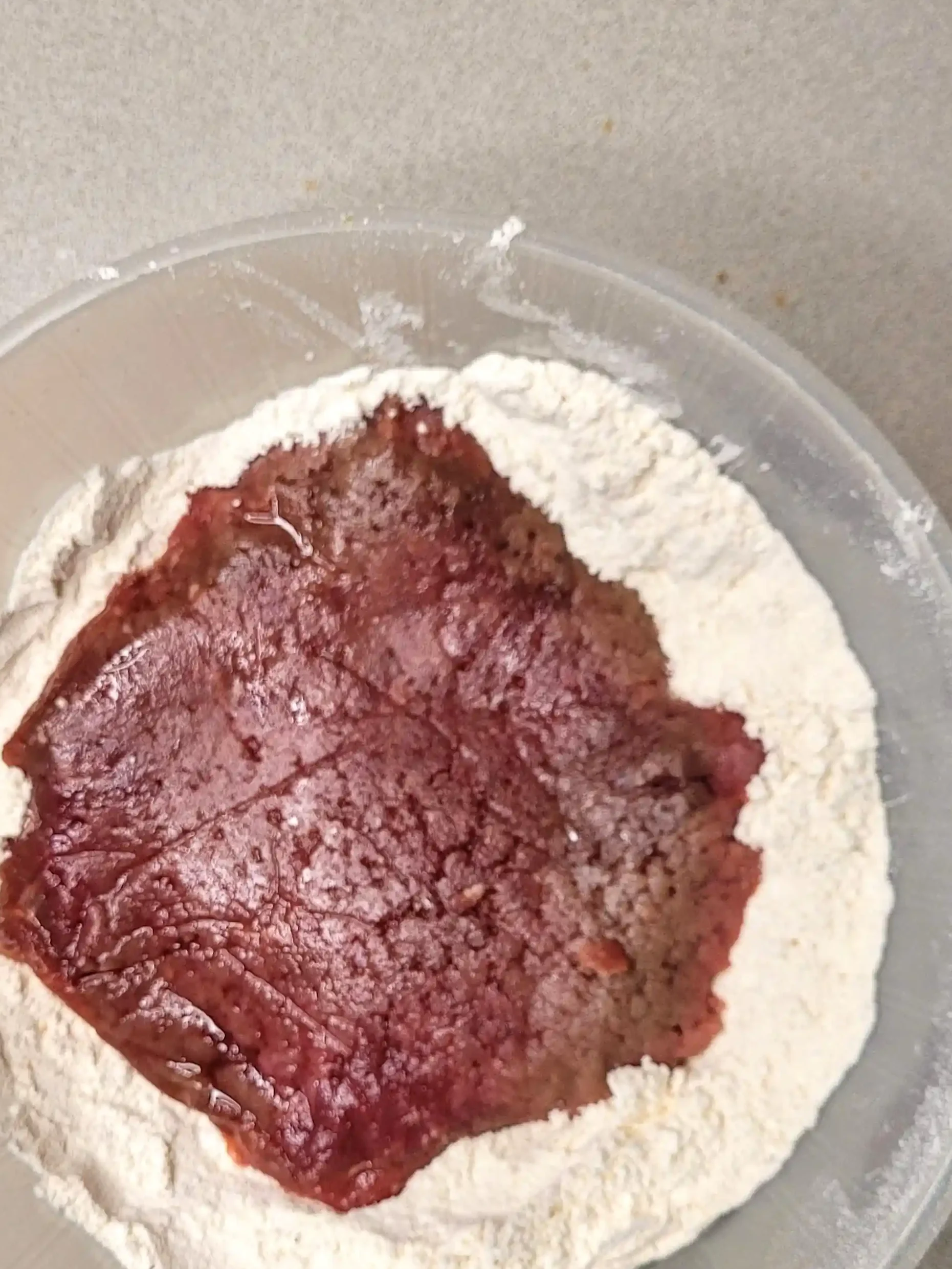 Rest - it is vital to let the flour mixture rest on the cubed steak to allow flour to soak up moisture before dipping in buttermilk. As shown below, the steak is soaking up the flour mixture.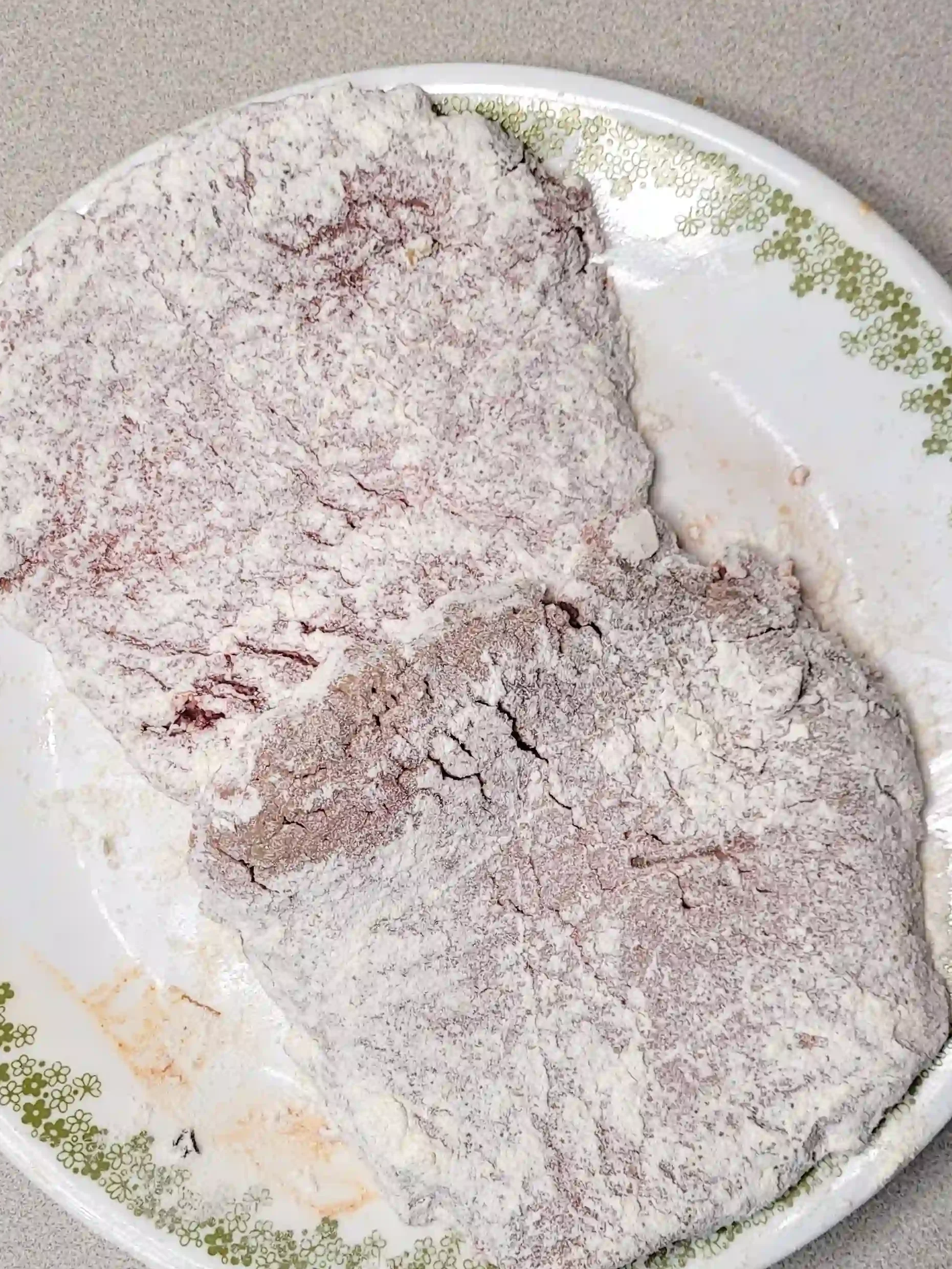 Buttermilk - dip rested floured meat in buttermilk on both sides, and transfer back to flour bowl for a final coat of flouring. Remove from bowl and allow to rest for an additional 5 minutes on a plate.
Cook - there are a few ways to cook this meal. This is as the recipe is written as pan trying. Stove top cooking allows the drippings to collect and would help making country gravy if that is how you want to serve this!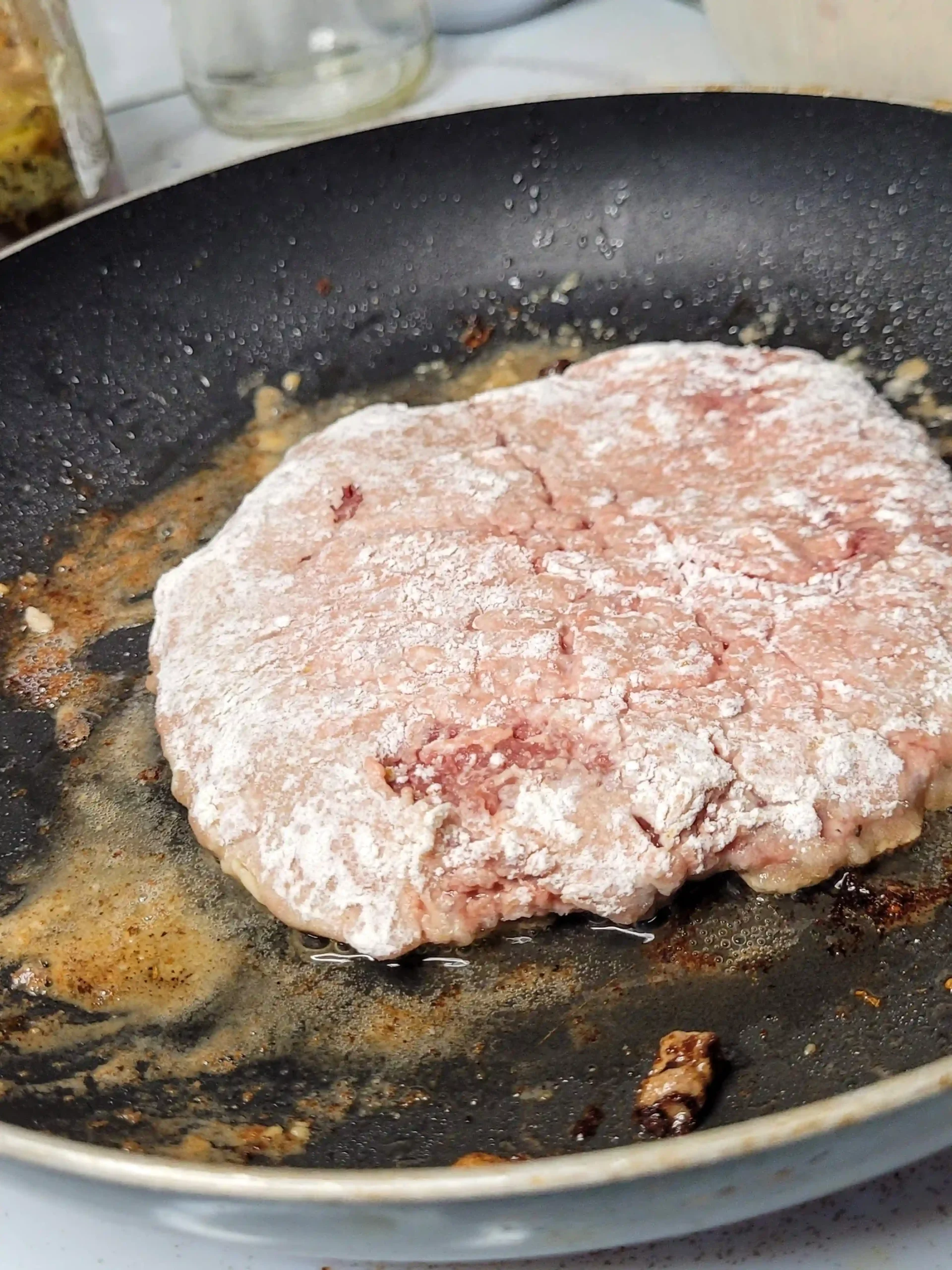 Alternative cooking methods:

Baking - you can bake cube steak in oven as well and use the drippings for gravy this way too. The outside might not get as crispy this way though.
Air fryer - by putting the cube steak in the air fryer, it allows the drippings to fall to the bottom allowing the coating to become more crispy
Slow cooker - slow cooker takes more time but it is easy to cook the meat with the gravy this way. Prepare according to directions but just sear the meat, not cooking it all the way through. Add meat to slow cooker along with cream of mushroom soup for an excellent slow cooker meal!
Tips:
Tenderize again - tenderize the cube steaks if you want them to be more tender than what they are straight out of the package.
Heat - make sure your pan is hot before you add the cubed steak if you are pan frying. Oil should be sizzling. This will ensure the flour does not just soak up the grease.
Extra flour - if you have extra flour, sprinkle it on top while bottom side is cooking in the skillet. As you can see in the picture below, the top side of the steak soaks up the flour mixture as the bottom side cooks.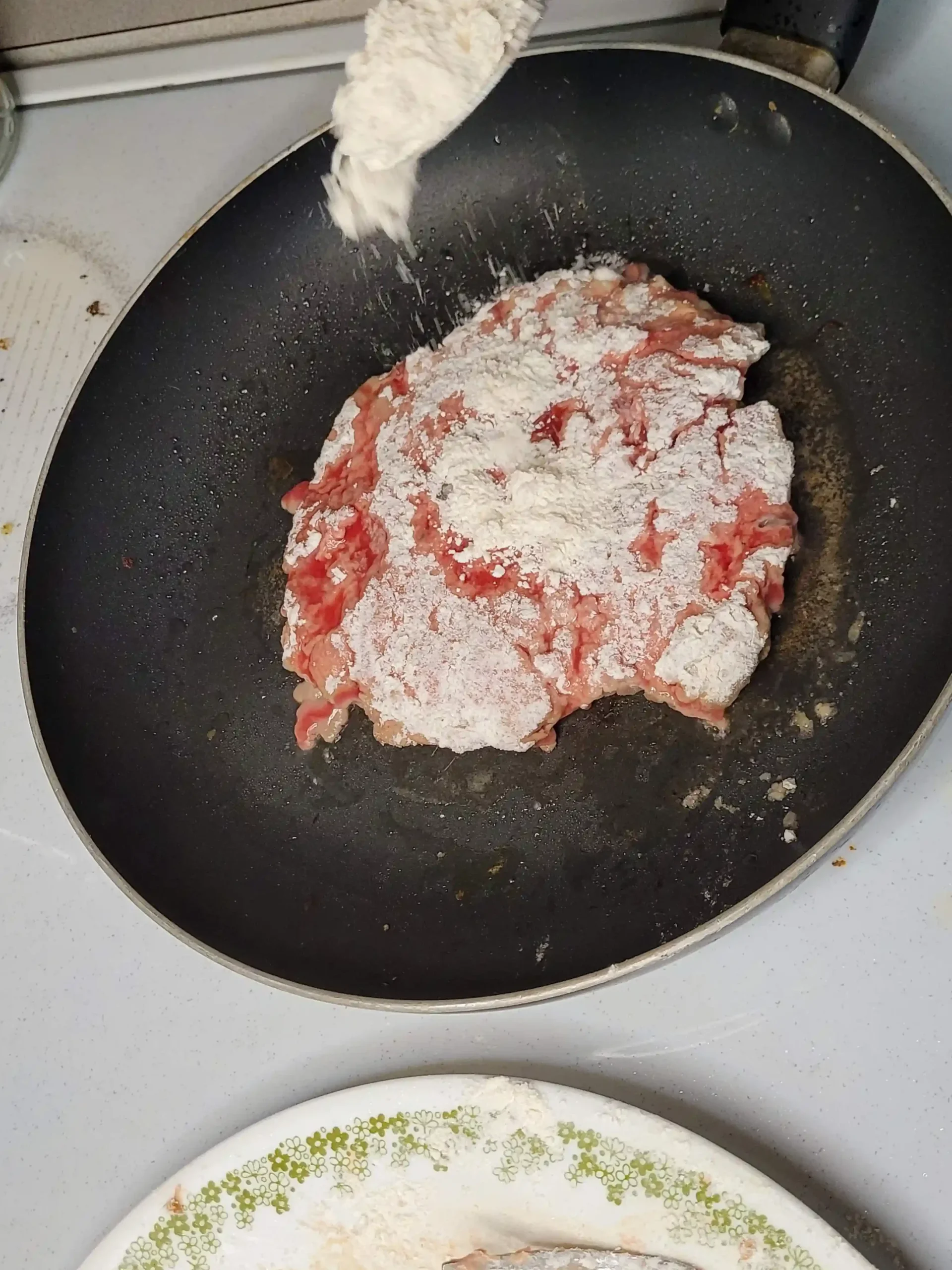 How to tenderize steak:
Place steak in a plastic bag to contain the juices. Lay steak on a flat surface. Pound steak with a meat mallet until desired thickness.
What to serve with cubed steak:
Mashed potatoes, green beans, biscuits, broccoli, or corn.
FAQs
What to use cubed steak for?
This recipe would be perfect for making chicken fried steak with country gravy. You can also put the cubed steak in a sandwich.
What temperature for cubed steak?
Cook cubed steak until at least 135 degrees. Remove from heat and it will cook on the plate and rise until about 145 degrees.
How to store:
Store country fried cubed steak in an air tight container in the fridge for up to one week. Reheat leftovers in the microwave. If you find that it is dry, add a few drops of water on top before microwaving.
Recipe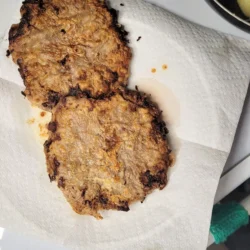 How to Make Cube Steak on Stove
Cooking cube steak on the stove has never been easier! Crispy outside with a tender inside.
Ingredients
2

cube steaks

¾

cup

flour

⅓

cup

buttermilk

½

tablespoon

garlic salt, onion power, and Italian seasoning

olive oil
Instructions
In a medium sized bowl, stir together flour and seasonings. In a shallow bowl, pour buttermilk. If you do not have buttermilk, use milk and a splash of lemon juice.

Dredge cube steak in the flour mixture. Make sure it is evenly coated on both sides. Lay on a plate to rest for 5 minutes.

After rest time, dip cube steak in buttermilk and recoat back in the flour mixture. Let rest for 5 minutes.

While resting, heat large pan over medium heat with olive oil. When hot, add cube steaks. Cook until crispy, then flip over. Should take about 4-5 minutes per side. Cube steaks will be done when juices run clear or temp above 150 degrees. They will cook a little more on the plate when removed from heat. Serve with country gravy or put on a sandwich!
Nutrition
Sodium:
197
mg
Calories:
1080
kcal
Fat:
43
g
Protein:
129
g
Carbohydrates:
37.7
g
---
All information presented on this site is intended for informational purposes only. Nutritional facts listed are a rough estimate and should only be followed as a general idea.