Even veggie haters will be loving this canned green beans recipe as it is so flavorful! If you like spice and garlic, this savory vegetable recipe is for you. This vegetarian recipe is also made in the microwave, so no need to dirty a pot for this recipe! One pot vegetable dish.
This post may contain affiliate links. This means if you click on a link and purchase something, I may earn a small commission from it.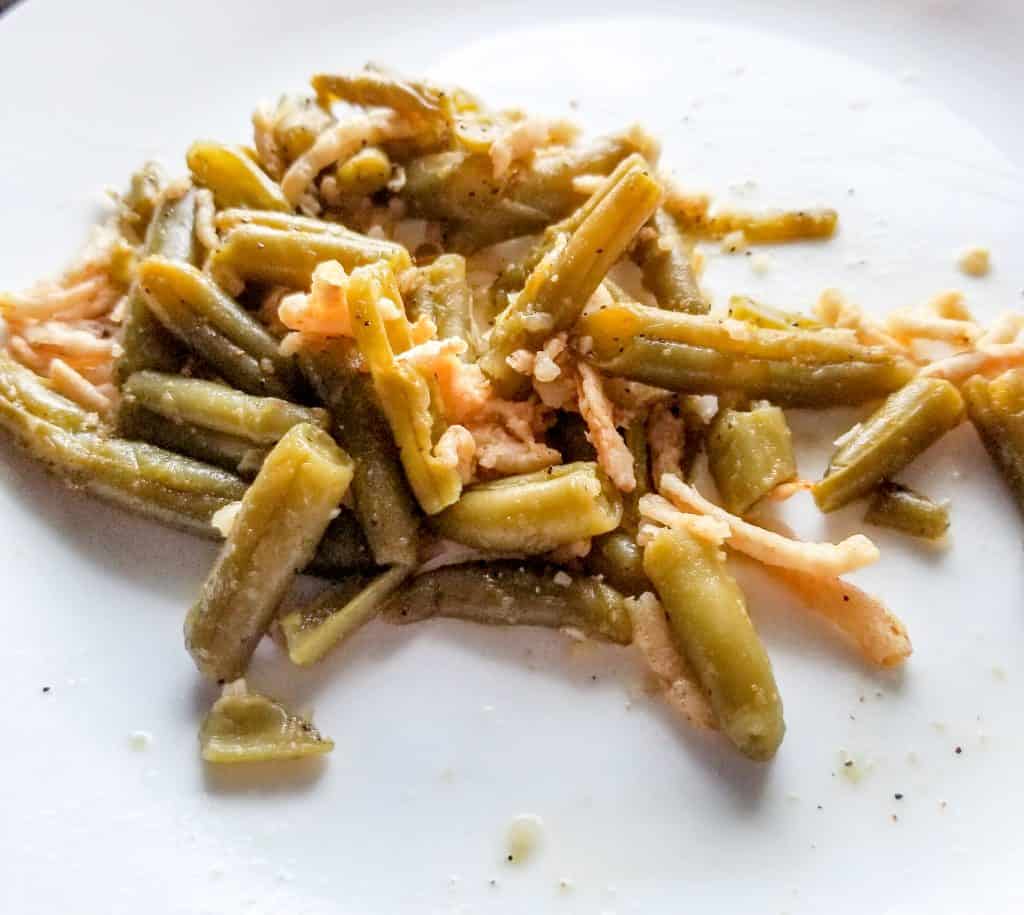 If you or a loved one does not like vegetables, try different types of seasonings to doctor it up! You might be surprised how it tastes when flavored differently. With this method, I have taught myself how to even like Brussel sprouts, cauliflower, and asparagus.
Ingredients:
Beans - canned beans are best for this recipe
Cayenne pepper - adds flavor
French fried onions - provides flavor and crunch
Can I use fresh beans?
Yes you can! Just boil the beans until tender, and then complete the rest of the recipe. If you need other ideas on how to use fresh beans, click here.
Variations of Microwave Easy Green Beans:
More spice - extra cayenne pepper would give this side dish more of a kick! You can also add hot sauce to make spicy green beans more spicy.
Add mushrooms - some people like the flavor combo of beans and mushrooms! Add in some mushrooms to the microwaveable bowl before cooking.
Omit french fried onions - fried onions really top this vegetable dish off, but if you are trying to cut calories, they are not a necessity.
More garlic - you can always add more garlic to your spicy green beans!
Add bacon - cooked bacon mixed in these microwaved green beans is also tasty if you want to make this a nonvegetarian recipe.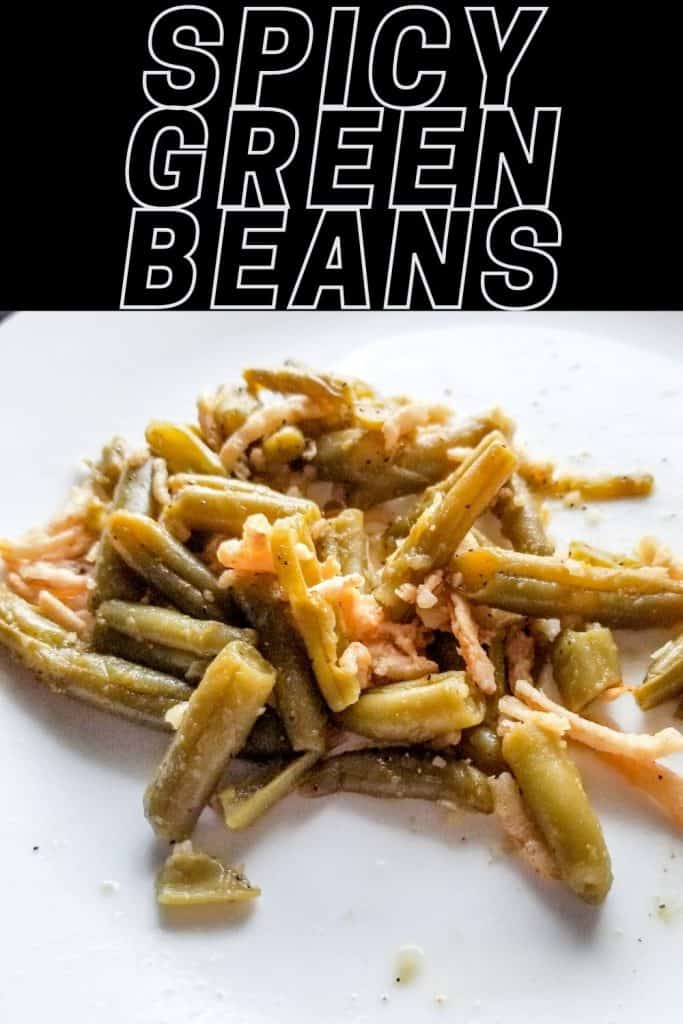 What to Serve With This Canned Green Beans Recipe:
Protein - meat goes so well with this vegetable always!
Pasta - sometimes when you want to break up all the carbs from the pasta and breadsticks, a vegetable like beans is sure to do the trick!
Carbs - potatoes or quinoa can be served in all forms to accompany beans.
How To Store Spicy Green Beans:
Fridge - store this vegetable dish in an air tight container in the refrigerator for up to one week.
Freezer - I have not tried freezing this dish before! If you want to try it, let me know how it goes!
To Reheat - reheat by microwaving the beans in a microwave safe dish. I would recommend not reheating with the french fried onions or else they do not stay as crispy.
Check Out My other Vegetable Dishes:
Recipe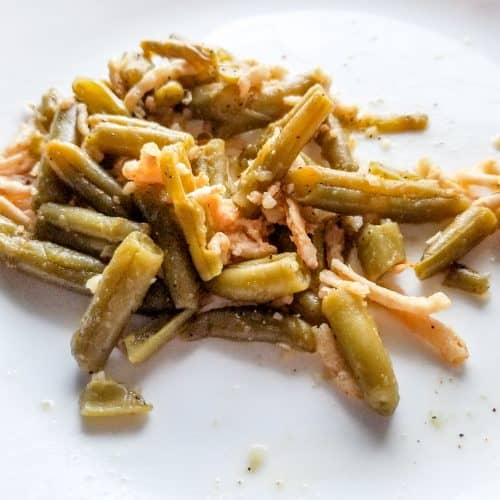 Vegetarian Garlic Green Beans
This spicy green bean recipe is the only way I will eat green beans since I do not like most veggies. If you like spice and garlic, this easy green bean recipe is for you. This bean recipe can be made with fresh beans or beans in a can.
Ingredients
1 14.5

oz

can green beans

drained

1

tablespoon

minced garlic

seasonings to add in amounts of your choice: salt, pepper, cayenne pepper

1 ½

tablespoon

french fried onions
Instructions
Microwave green beans mixed with the garlic in a microwave safe bowl for about 1 minute or until hot. Season with seasonings. Stir in french fried onions. Serve your Spicy Garlic Green Beans hot!
---
All information presented on this site is intended for informational purposes only. Nutritional facts listed are a rough estimate and should only be followed as a general idea.