Spooky witch finger breadsticks with very realistic fingernails make for the perfect halloween appetizer. You can eat them plain or eat them dipped in olive oil with Italian seasoning. These are the same as normal cheese breadsticks, they just have an indentions for a knuckle joint, and an artichoke leaf for the finger.
This post may contain affiliate links. This means if you click on a link and purchase something, I may earn a small commission from it. In the footer of this page is my full disclosure policy.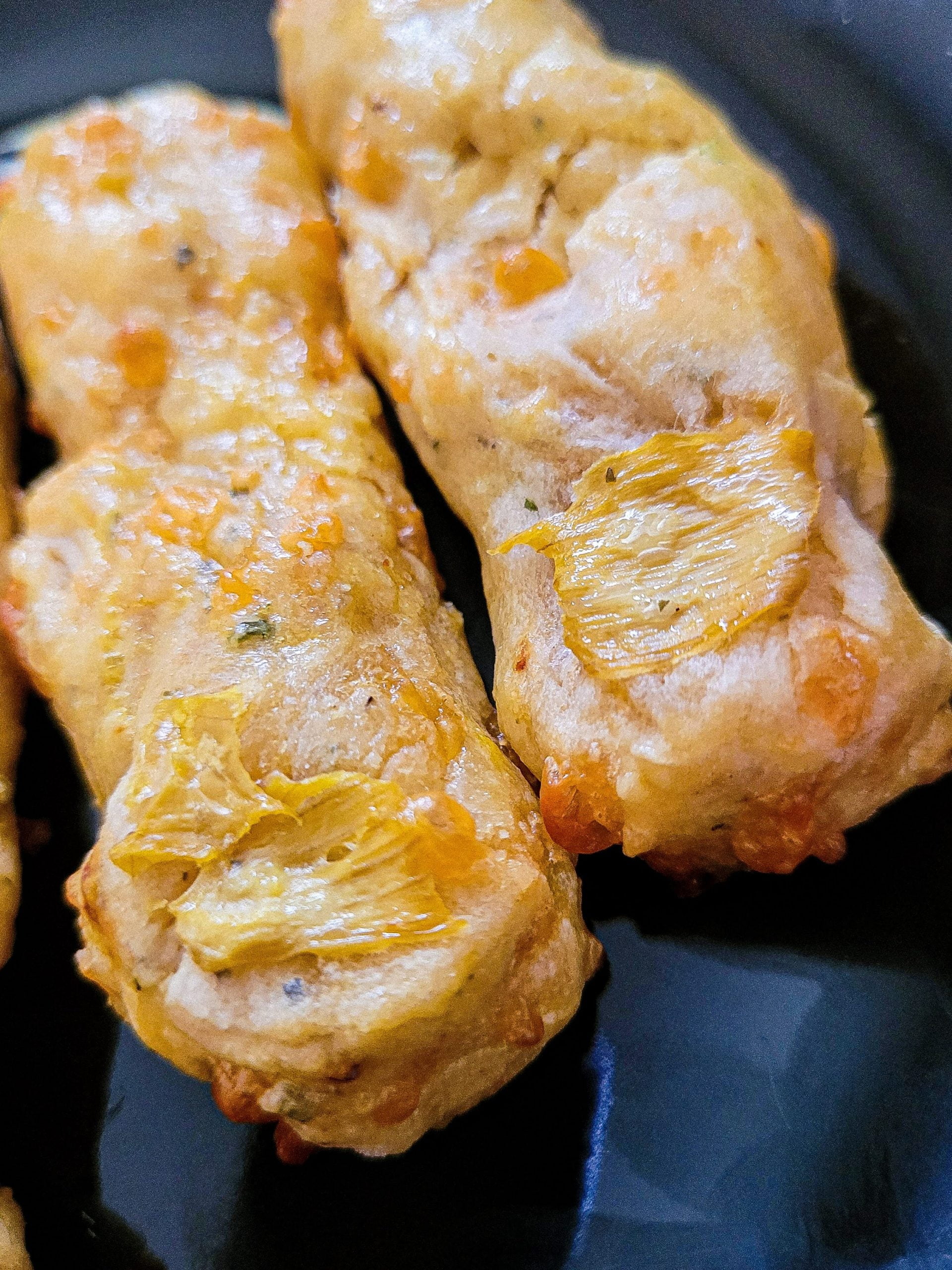 Check out my other bread recipes:
What witch finger breadsticks go good with:
Any type of halloween food would look festive with these halloween breadsticks. Mummy pizza would be easy to make along with ghost hot chocolate.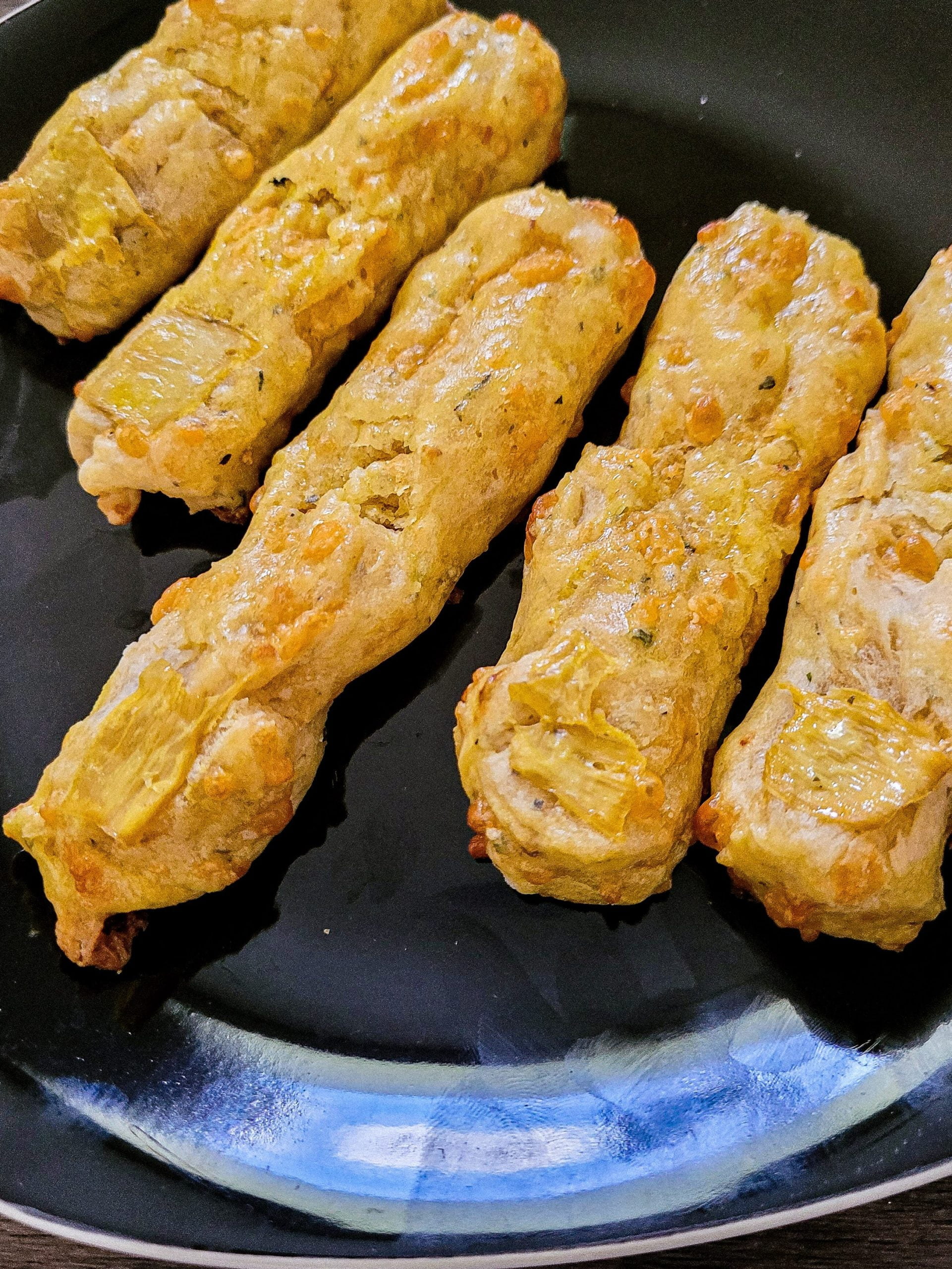 Varitations of witch finger breadsticks
halloween breadstick snakes-make into a snake shape, add an olive on top for the eye. Make texture in the back of the snake using a diamon pattern utensil or use a knife.
halloween breadstick bones-make the same way except form into whatever shape of bone you want. The easiest option would be to make a rib cage.
double up the artichoke-to make the nail part extra thick, place 2 pieces of artichoke on top instead of one. This would add more definition to the artichoke.
use olive oil-instead of egg wash, olive oil is also an option. You can also omit the eggwash part completely and not brush anything on top of it. It is just to provide a golden brown color.
unhalloween it-you can also bake these as normal breadsticks without the knuckle join and articoke if you want to eat it when it is not halloween.
How to store witch finger breadsticks:
fridge-store this halloween breadstick recipe in an air tight container in the refrigerator for up to one week.
freezer-I have not tried freezing this halloween breadstick recipe. If you would like to try it, go for it! Let me know how it goes.
Recipe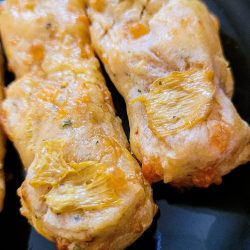 Witch Finger Breadsticks
Like normal cheesy breadsticks, but with a knuckle joint and a fingernail!
Ingredients
1 ¼

cup

flour

1

cup

grated cheddar or mozzarella cheese

2

tablespoon

parmesan cheese

¼

cup

soft butter

4

tablespoon

water

1

egg

beaten

artichokes

1

teaspoon

of each seasoning: basil, oregano, garlic pepper
Instructions
In a large bowl, stir together flour, cheeses, and seasonings. Using your hands, mix softened butter throughout the mixture until well combined.

Add water little by little stirring as you go along until the dough is moist.

Break off about 2 tablespoon of dough at a time and make into a stick the size of a finger. Press an inner artichoke petal into the dough on one end to make a nail. Place on a sprayed 9 x 13 baking sheet. Repeat with remaining dough.

Brush breadstick fingers with egg wash. Bake for 11-12 minutes at 400 degrees until golden. Cut the top of the middle of the breadsticks to make indentions for the knuckle joint. Be sure to not cut all the way down. Serve witch finger breadsticks with olive oil or eat plain!
---
All information presented on this site is intended for informational purposes only. Nutritional facts listed are a rough estimate and should only be followed as a general idea.