Very easy nacho cheese to make! You can add as many or as little of green chilies to make it as spicy or mild as needed. This nacho dip recipe serves 6 and is 278.17 kcal per serving.
This post may contain affiliate links. This means if you click on a link and purchase something, I may earn a small commission from it.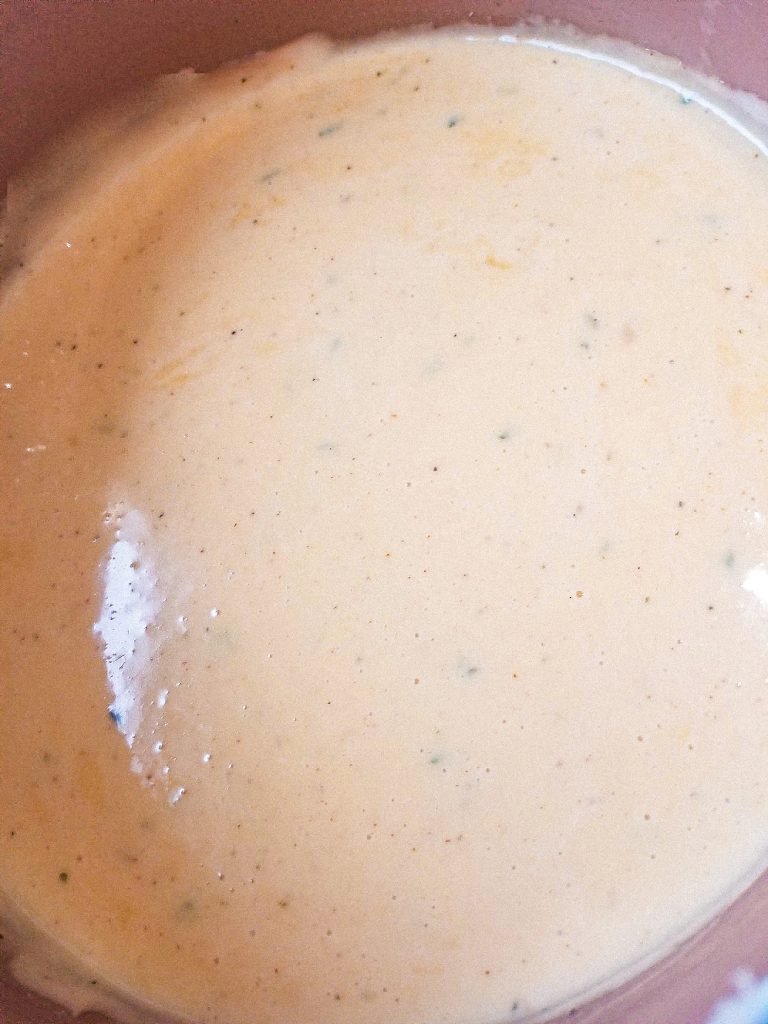 What to serve with your cheesy nachos:
I like to eat my nacho cheese over chips with rice, guacamole, beans, sour cream, and salsa. If you want more ideas on what to have on your nachos, click here.
Favorite ingredient brands to use for this cheese recipe:
*ricotta-Crystal Farms whole milk ricotta, the skim one is also sufficient
*cream cheese-Philadelphia
*green chilies-Old El Paso
Variations of nacho cheese sauce:
more chilies-this will make it hotter. I like mine hotter so I tend to add more when I am making this just for myself.
less chilies-this will make it more mild. You can even omit the chilies if you really do not like heat.
Storing nacho cheese with Velveeta:
fridge-store this cheesy recipe in an air tight container in the refrigerator for up to one week
freezer-this recipe can be a freezer meal! Follow directions as normal and remove cheese from pan and place into a freezer tray with a lid. Once cool, place in the freezer for up to one month. To serve, thaw the cheese out and warm it up on the stove.
Nutrition Facts for this velveeta nacho cheese sauce:
Fat 17.27 g Carbs 12.55 g Sugars 8 g Protein 18.7 g Sodium 1277 mg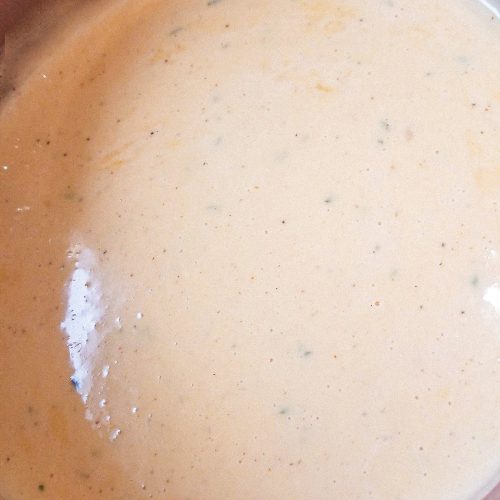 Nacho Cheese
This Velveeta nacho cheese sauce is so easy to make in under 10 minutes! Nacho dip recipe can be adjusted to make more spicy or less spicy depending on your heat preference.
Ingredients
16

oz

velveeta cheese

1/2

cup

ricotta cheese

4

oz

cream cheese

4

oz

chopped green chilies

1

tsp

cayenne pepper
Instructions
In a large pot over medium heat, cook velveeta, ricotta, and cream cheese until smooth. Turn down to low heat and add green chilies and cayenne pepper. Stir. Let flavors blend for about 2 minutes. Serve nacho cheese over chips.
Nutrition
---
All information presented on this site is intended for informational purposes only. Nutritional facts listed are a rough estimate and should only be followed as a general idea.