The magic bullet smoothie blender is perfect for any smoothie lover out there. This personal sized blender does milkshakes and much more, but smoothies is what it is known for. It comes with enough cups to make a smoothie or milkshake almost every day of the week without needing to wash them. The cups and blades are both dishwasher safe as well, so no need to spend time handwashing. Blender is very easy to use as well because there is not complicated buttons or settings to figure out.
This post may contain affiliate links. This means if you click on a link and purchase something, I may earn a small commission from it. In the footer of this page is my full disclosure policy.
Continue reading for more information or check the price. For having 17 pieces, they are pretty affordable all parts considered.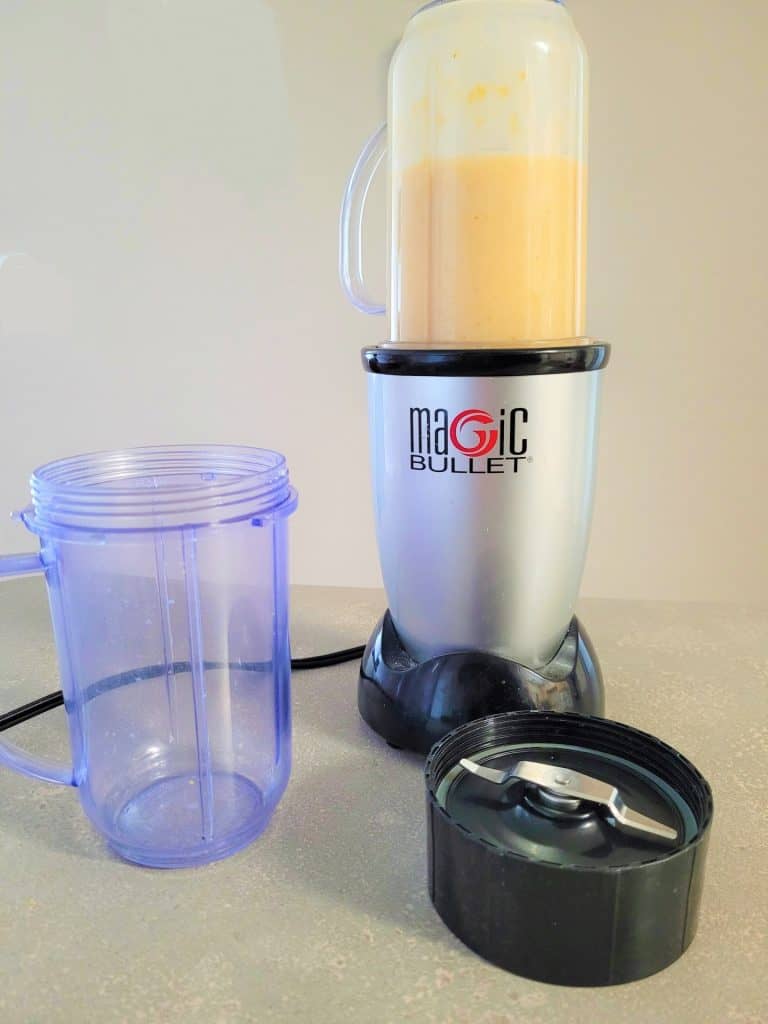 Are the magic bullet and nutribullet the same?
People are very familar with the magic bullet and the nutribullet, but often wonder which one is for them.
The magic bullet has 200 watts of power and weighs under 5lbs. This is ideal if you are storing it on the top shelf in a cupboard as it is very easy to get down. It is also a fairly quiet blender, but it is not a silent blender despite what some review websites say. It is quiet at blending, and it does not make much noise unless blending ice. Do note that it is not completely silent though. 

The nutribullet has 600 watts, so it is a bit more powerful. This is helpful when it comes to crushing ice and frozen fruits. I personally do not like using frozen fruits for smoothies because I do not like my smoothies that cold. The nutribullet is about $20 more expensive than the 17 piece magic bullet smoothie blender, and it comes with less attatchments. It does have a more powerful motor by 400 watts, but it does pretty much the same job as the magic bullet smoothie motor does. If the price different is not a huge issue for you, then go with the nutribullet. Click the image to buy.
Are magic bullet and nutribullet cups interchangable?
No, they are not the same cups so one cup cannot be used on the other motor. If you happen to have both devices and the cup seems to not be fitting, be sure to check if it is the right cup for the motor.
Will blades for magic bullet fit nutribullet?
No, the blades are not interchangable either as they are totally two different devices.
If you want to know more about the similarities and differences between the nutribullet and the magic bullet, click here.
How to use magic bullet:
The magic bullet is fairly easy to use as it does not have any complicated buttons or settings.
Put your contents you want to juice in the cup, be sure there is no liquid on the rim.
Screw on one of the blades. I use both blades interchangably for the most part.
Flip cup over and set it on top of the motor. Be sure to line up the 3 notches as the picture shows.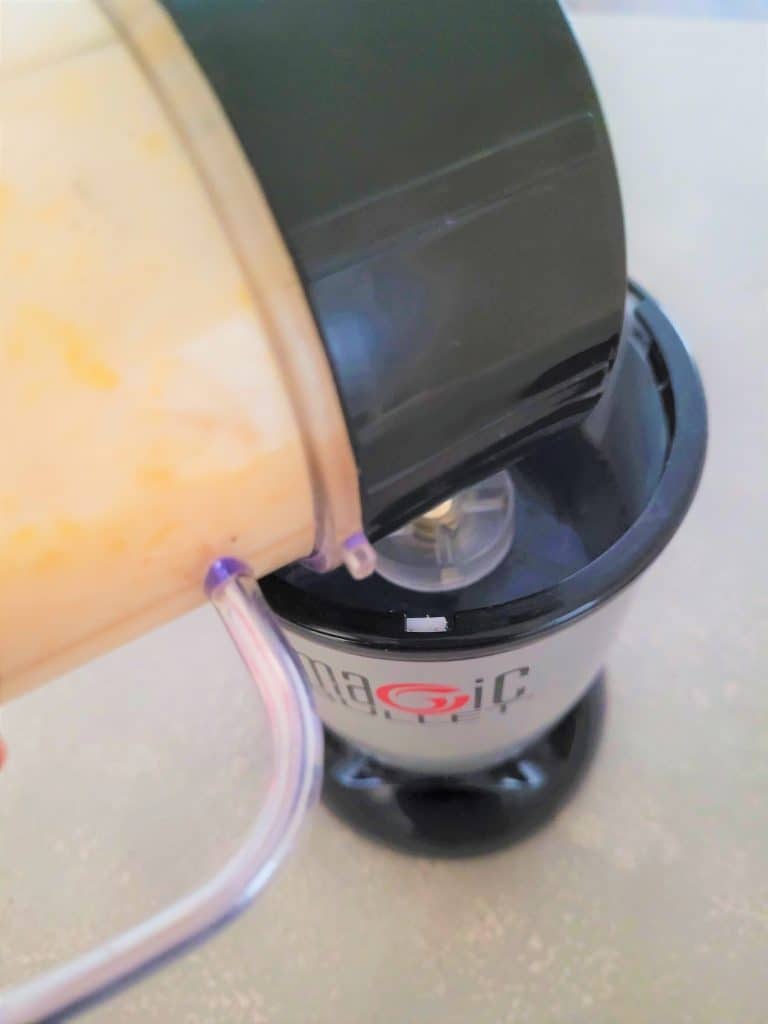 Press cup into motor and turn clockwise. The motor should begin running and juicing the contents of the cup.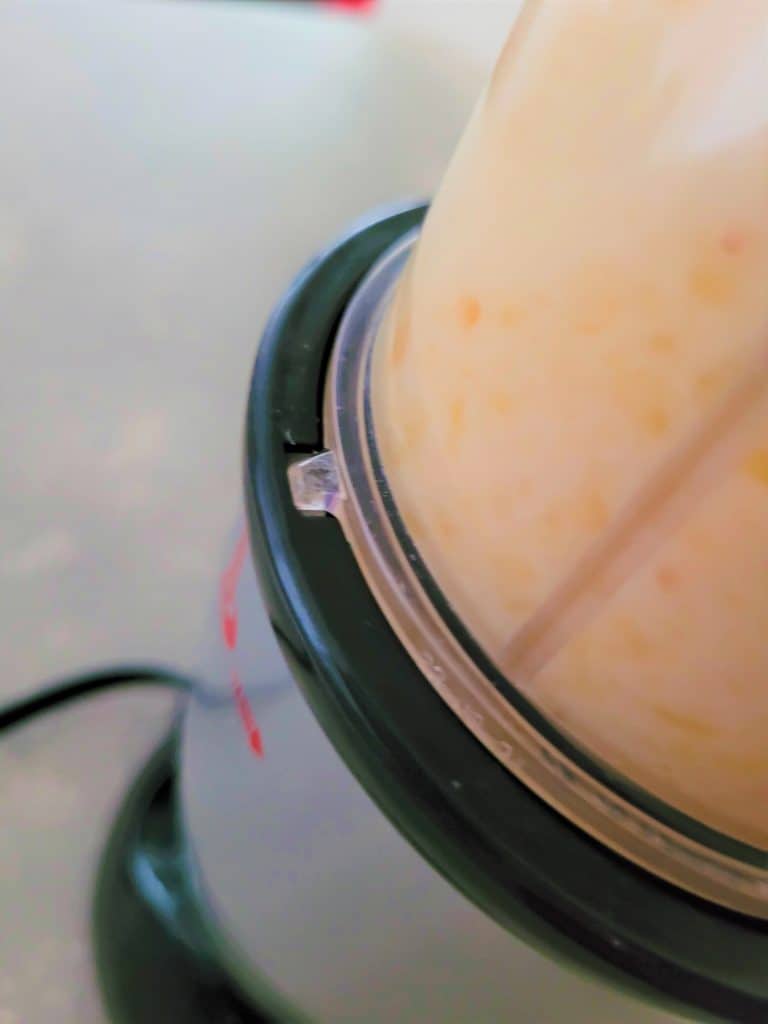 To stop, turn cup counter-clockwise.
Where to buy magic bullet
Amazon.com is a great place to start! Walmart, and target have them in stores, but online might have more options for you to get a different piece sets.

Magic Bullet Smoothie Recipes
I do have 3 smoothie recipes I made all in my magic bullet. Click the image for full recipes.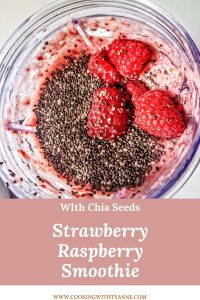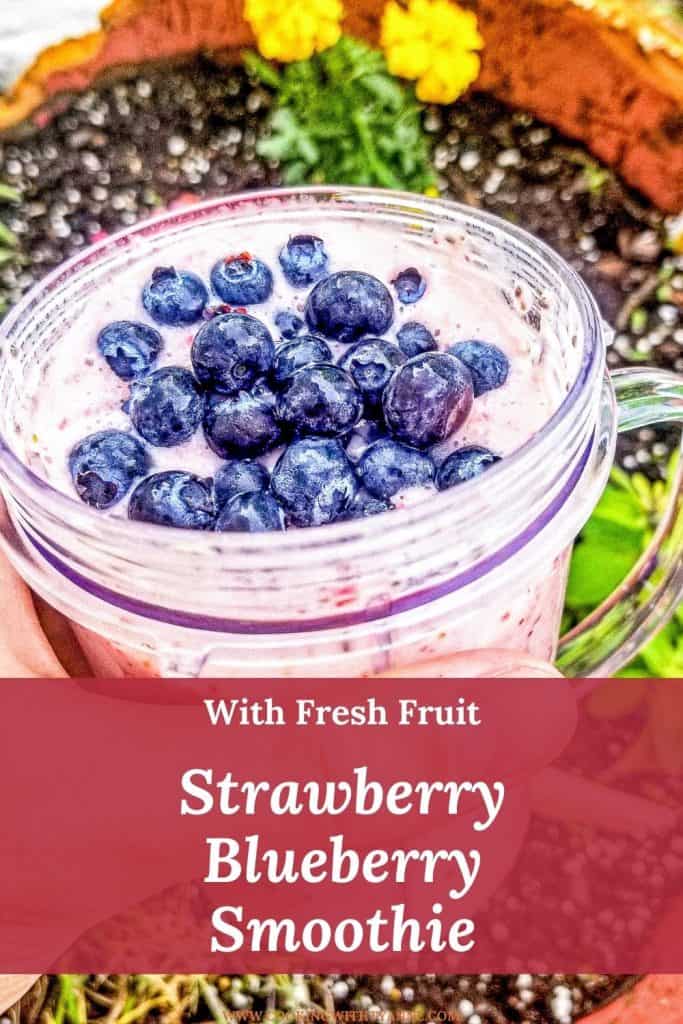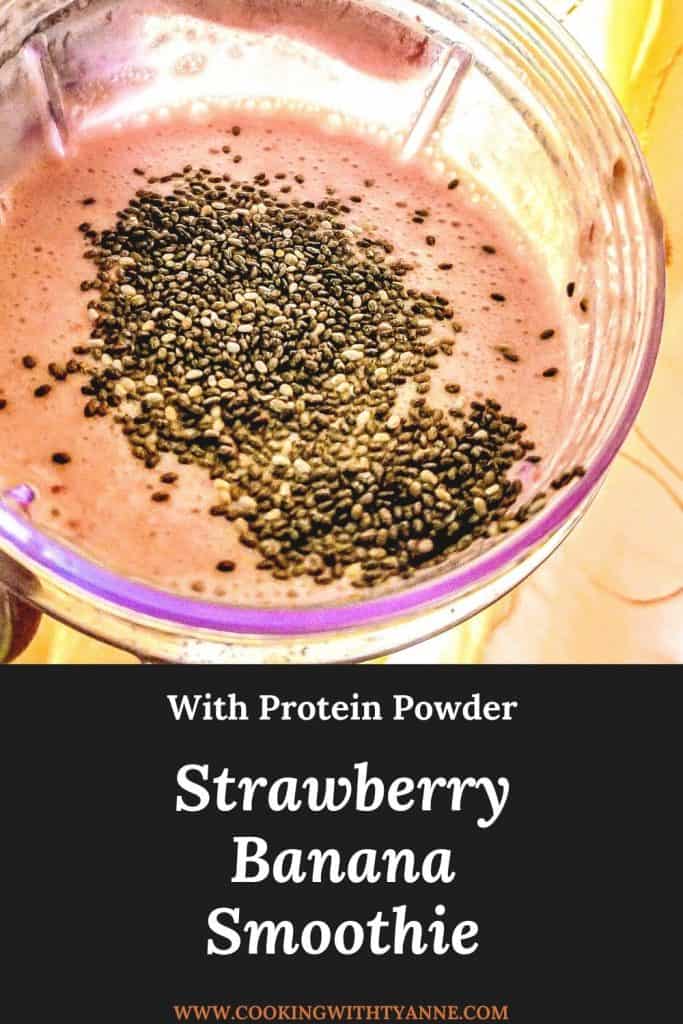 As you can see in the images, each recipe is created in the blender cup. I typically tend not to screw on the rings the cups come with, but you can screw the lid rings on for a pop of color if you wish.
To create any magic bullet smoothie, I usually place my fruit in the cup. I tend to fill mine with fruit all the way up to the top. Then, I pour enough liquid in the cup until it is about half way full. Finally, I blend for about 10 seconds until the fruit is liquid enough to my liking.
Frequently asked questions about magic bullet for smoothies:
Can a magic bullet crush ice?
Will a magic bullet crush ice is a popular question because crushing ice with a small motor seems like an impossible task. Some people like their magic bullet smoothies with ice though. However, a magic bullet blender can crush ice. It does not crush as well as a big blender, but it does crush small amounts of ice. It can crush thick ice cream into a smoothie, so it is still powerful for having a low number of watts.
Which magic bullet blade for ice?
The cross blade works best for crushing ice. I also use the cross blade for blending smoothies as well.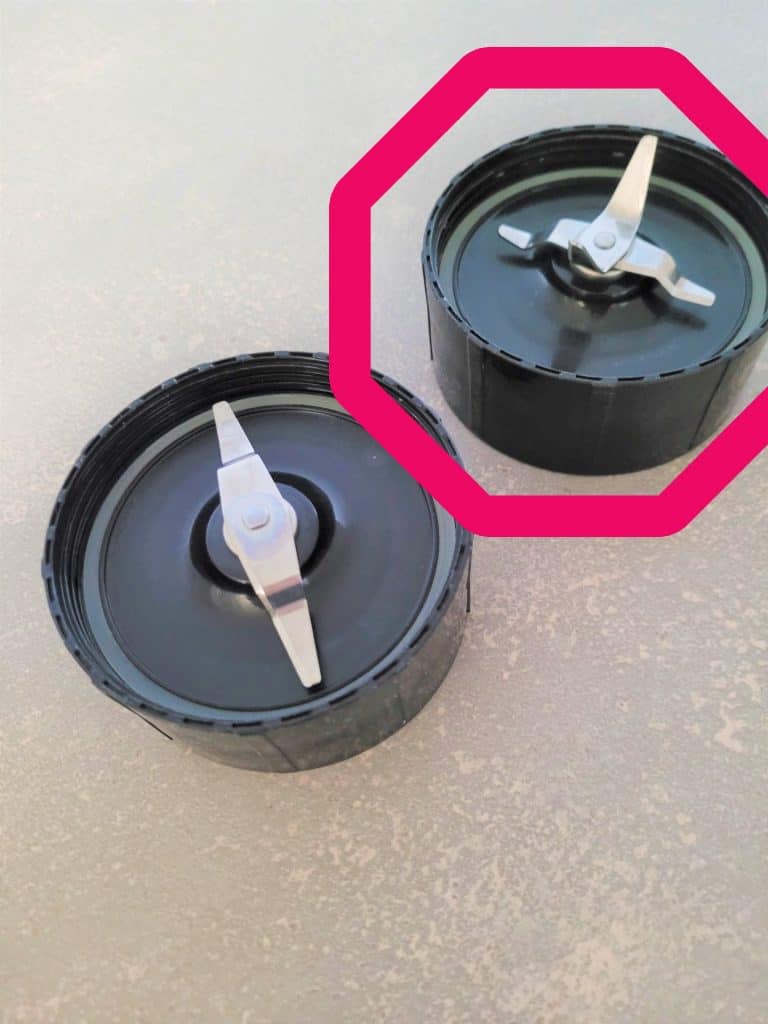 How to clean magic bullet:
The juices within the cup usually stay pretty contained. If some spill happens to get on the motor, just unplug the motor and wipe it off with a damp cloth.
Are magic bullet cups dishwasher safe?
Yes, the magic bullet cups can go in the dishwasher on the top rack. I recommend letting them soak in the sink for a bit before putting them in the dishwasher though. If the fruits or vegetables air dry on there for too long, it can have a harder time being scrubbed off by the dishwasher.
Are magic bullet blades dishwasher safe?
Place your blender blades next to your blender cups on the top rack of the dishwasher. These I usually rinse off as well before putting in the dishwasher.
Are magic bullet cups microwave safe?
The blender cups are indeed microwave safe! I usually put my frozen fruit in the cup and microwave it for about 15 seconds before making a smoothie because I do not like super frozen smoothies.
Why magic bullet is not working?
When I first got my magic bullet smoothie blender in the mail, I could not figure out why it would not work. The motor seemed to be turning on, and there was activity going on inside the cup. The contents of the cup were not getting crushed very well though. I was so upset thinking I bought a gimic device and yelling "why don't my magic bullet work".
Then I discovered it was an operator error. I love these errors are they are a super easy fix.
I only had 2 of the 3 cup notches lined up in the motor grooves! Once I set my blender in the right grooves, it worked as seen on tv perfect. Perfectly blended smoothies every time.
If you have this issue when you are first starting out or if your mini blender all of a sudden decides to "quit working" and you start to think about googling,"Why my magic bullet stopped working?" check to make sure the grooves are all lined up first.
Conclusion:
The magic bullet has been working for my family for a few years now, and I could not imagine life without it. It is such a compact blender, and comes with enough cups to make a smoothie for almost every day of the week without needing to do dishes or run the dishwasher! Buy the Magic Bullet now!