Subway Ultimate Garlic Cheesy Bread
I have not eaten at Subway since I got the Ultimate Garlic Cheesy Bread for my sandwich back in December 2019. If it comes back this year, I am going everyday it is there! This is my version of how to make it at home. I have not been back to Subway since because there is no more Ultimate Garlic Cheesy Bread there and nothing can replace it:(
So if you are mourning the loss of the garlic cheese bread from Subway, here is the perfect sandwich recipe for you! The garlic bread without the sandwich toppings is 133 calories. You can add any sandwich toppings you would like as if you were at Subway. This cheesy bread recipe should take you less than 10 minutes to make.
This post may contain affiliate links. This means if you click on a link and purchase something, I may earn a small commission from it.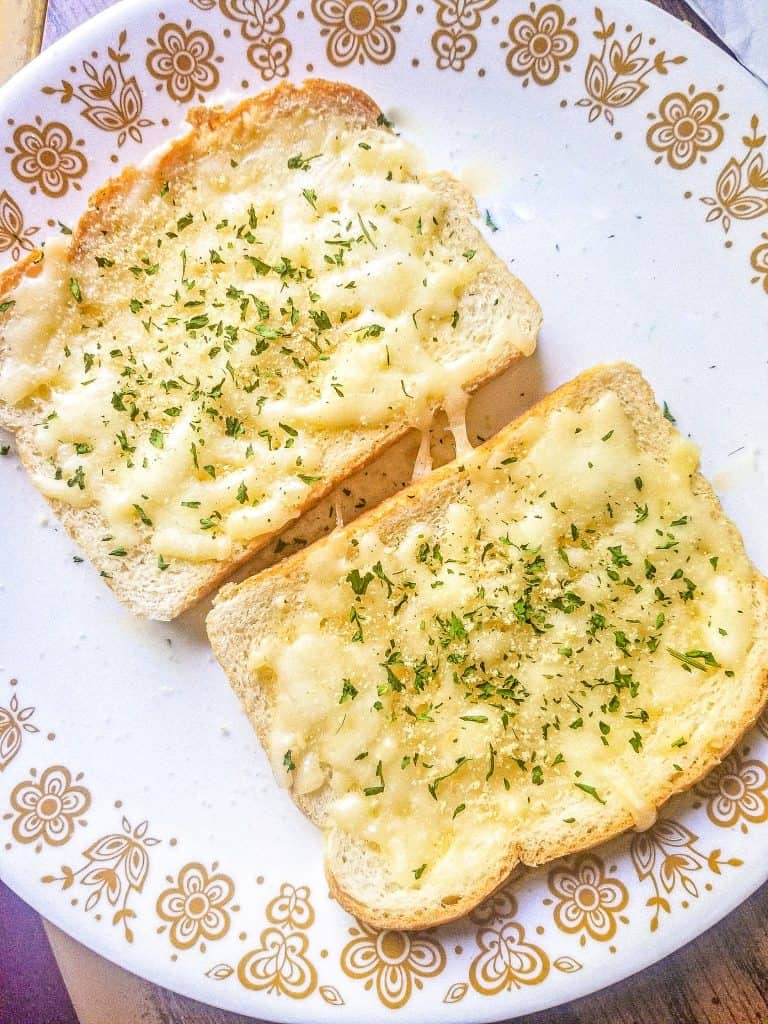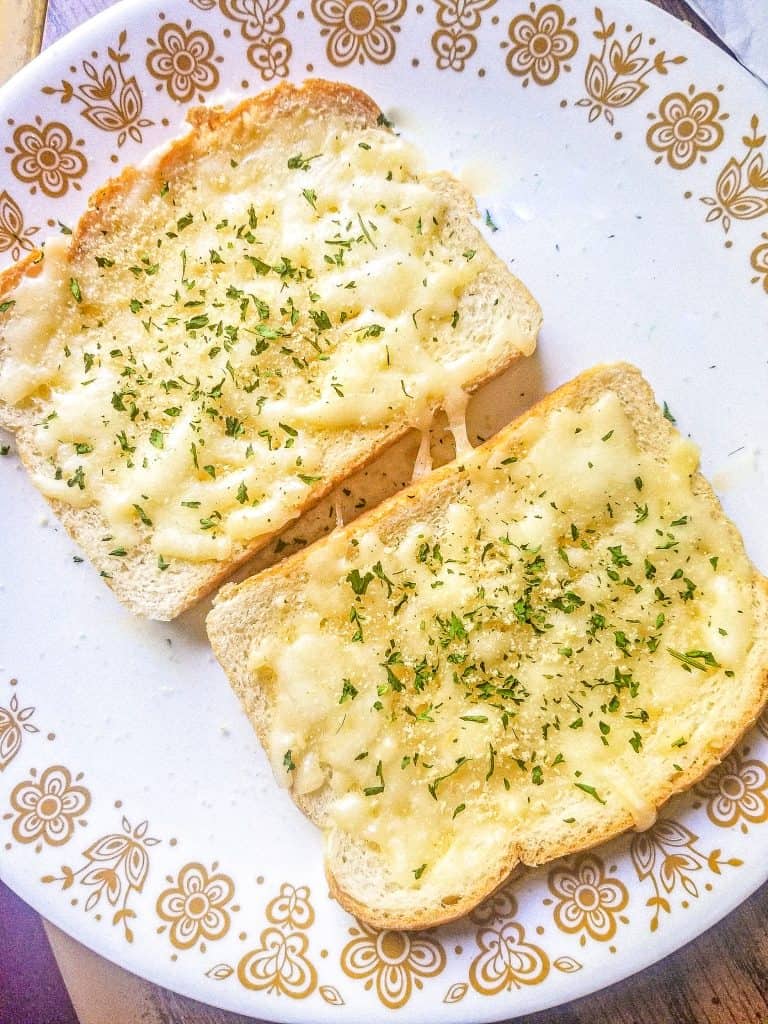 Variations of this easy garlic bread:
more cheese-this recipe only requires 1/4 cup of cheese, but if you wish to add more to amplify the cheese flavor, you can.
less cheese-if wanting this recipe to be more low in fat, cut down on cheese content
omit minced garlic-garlic is not everyone's favorite flavor like it is mine, so you can take out the minced garlic if wanting a less garlic-y flavor
air fry-you can air fry this recipe as well, I typically do not like the way the cheese is after air frying it. If you wanted to microwave it, and then air fry at the end to add more crispiness, you can! I have a Ninja Air Fryer! It cooks, crisps, dehydrates, and fits 4 quarts! Obviously, you do not need an air fryer that does all of those things for this recipe, but it is helpful in other recipes! It truly is an air fryer that does it all.
Favorite ingredients to use for this garlic cheesy recipe:
*bread-Butter Bread is my go to sandwich bread right now, but any bread would work
*butter spread-Smart Balance
*mozzarella-Kraft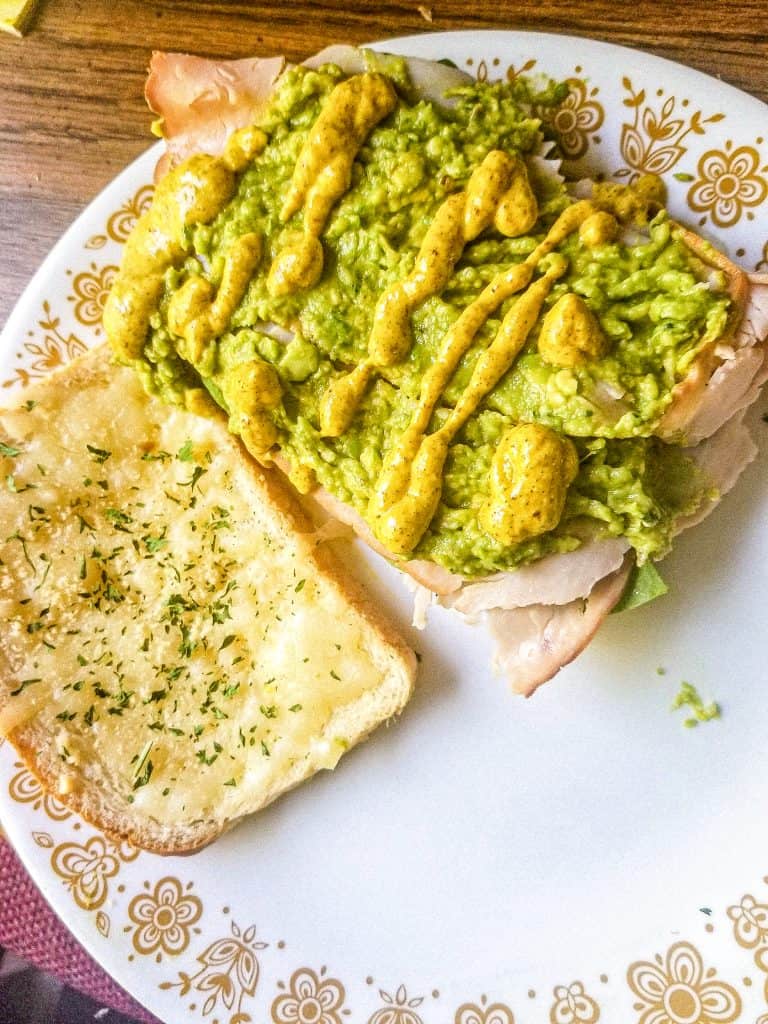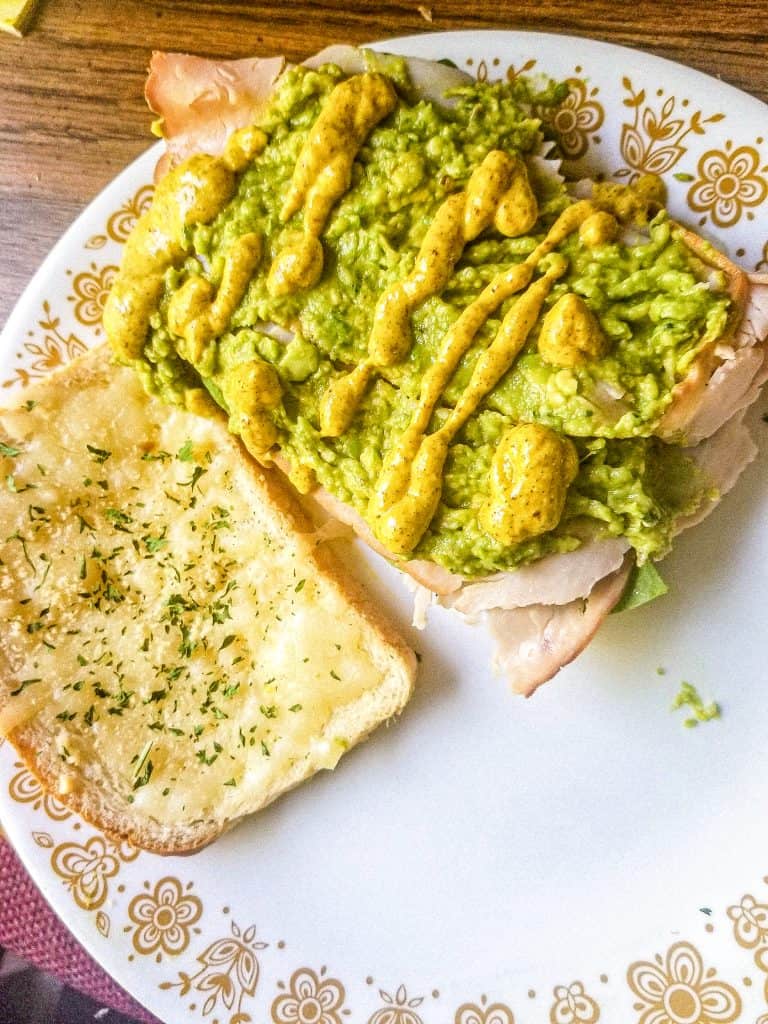 Check out my other sandwich recipes:
How to store a garlic bread sandwich:
fridge-store your sandwich in an air tight container in the refrigerator for up to one week
freezer-I do not know if sandwiches freeze very well.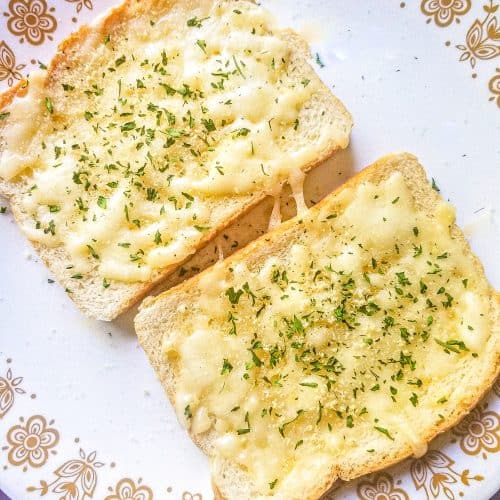 Subway Ultimate Garlic Cheesy Bread
The cheesy garlic bread subway sandwich, but at home! This garlic cheesy bread makes a glorious sandwich similar to the limited edition Ultimate Garlic Cheesy Bread at Subway.
Ingredients
2

slices

of bread

butter spread

minced garlic

1/4

cup

mozzarella cheese

garlic salt

parsley

your typical sandwich toppings you put on your sandwich
Instructions
Butter your slices of bread on one side like you would with toast. Sprinkle some minced garlic on the buttered sides of the bread (I did not do very much). Add some cheese on top along with a shake of garlic salt and parsley for flavor. Pop in the microwave for about 30 seconds or until cheese is melted. *optional-you can air fry if you want it to be more crisp after microwaving.*

I let my bread cool for about 3 minutes after being in the microwave. Then I put the rest of my sandwich toppings on. On my sandwich seen in the picture, I put spinach, ham, avocado, and mustard. You can put whatever toppings you want on it, and make it your own! Cut and serve your Subway Ultimate Cheesy Garlic Bread sandwich anyway you want!
Notes
*note* If your garlic cheese bread comes out of the microwave soggy, I would recommend placing it in the air fryer or oven to crisp it up. I tried to use my air fryer from start to finish the first time and the cheese did not melt the same! That is why I recommend using the microwave first instead.
---
All information presented on this site is intended for informational purposes only. Nutritional facts listed are a rough estimate and should only be followed as a general idea.