Stuffed Jalapenos with Cream Cheese
I was craving jalapenos, so these Air Fryer Stuffed Jalapenos what I came up with! I wanted to make my Bacon Wrapped Jalapeno recipe, but I did not have any bacon. Vegetarian jalapeno poppers still taste good without the bacon. This is a cheesy appetizer with a kick to them.  This recipe is also vegetarian for those of you who follow that diet or simply do not want bacon! This easy jalapeno poppers recipe serves 2 people and should take about 15 minutes to make.
You can use the oven instead of an air fryer if you do not have one, just double the cooking time. Check out reasons to get an air fryer here. It is a glorious invention!
This post may contain affiliate links. This means if you click on a link and purchase something, I may earn a small commission from it.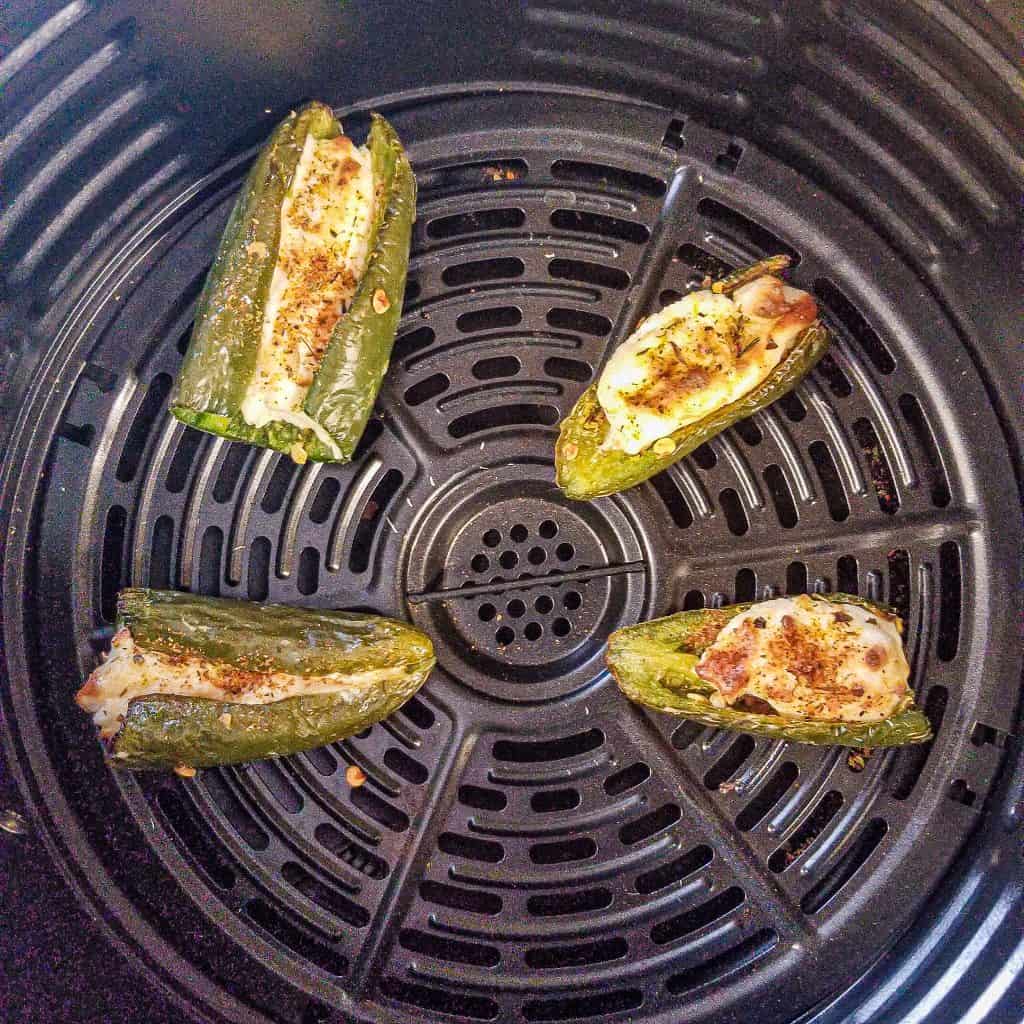 Variations of these easy jalapeno poppers:
different types of seasonings. I chose garlic salt because it is one of my favorite spices, but any one of your favorite seasonings could work! Just have to see what works best for you.
different type of cheese-If I was going to make a variation of this recipe, I would try ricotta or fresh mozzarella cheese instead of cream cheese.
top off with mozzarella cheese-Adding mozzarella to the top would help amplify the cheese flavor.
Tips on how to stuff jalapenos:
With some of the jalapenos I had, I cut them all the way down the middle and stuffed each half. With some others I just cut down the middle but left the bottom in tact and stuffed it that way. Either way seems to work!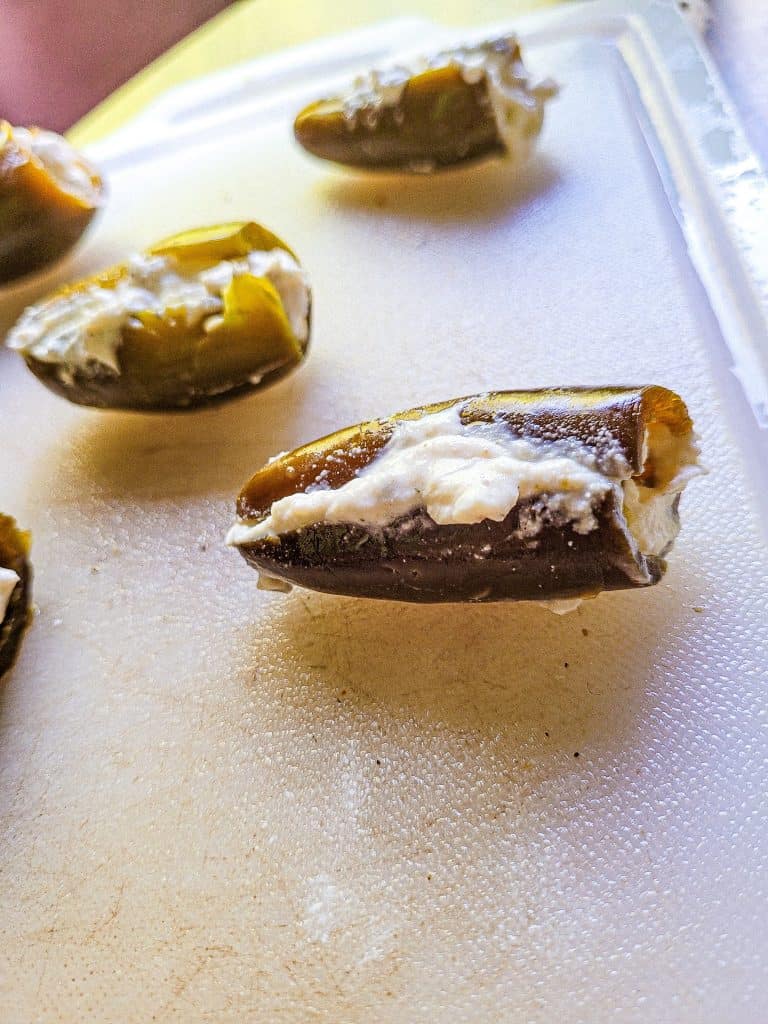 Check out my other jalapeno recipes:
I also have other air fryer recipes:
How to store cream cheese jalapeno poppers:
fridge-store the stuffed jalapenos in an air tight container in the refrigerator for up to one week
freezer-I have not tried freezing this jalapeno recipe. If you try it, let me know how it goes!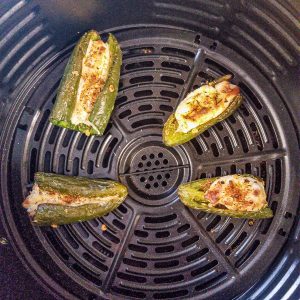 Air Fryer Stuffed Jalapenos
Easy jalapeno poppers recipe without bacon. These stuffed jalapenos is a vegetarian appetizer that is very cheesy!
Ingredients
4

jalapenos

destemmed, cut down middle and deseeded

3

oz

of cream cheese

Garlic salt to season
Instructions
Spread cream cheese mixture into each half of the jalapenos. Season with garlic salt or another seasoning of your choice.

Air fry at 350 degrees for about 7-10 minutes, checking halfway through for progress. Take out when they are slightly browned on top. Serve your Air Fried Jalapenos hot!
---
All information presented on this site is intended for informational purposes only. Nutritional facts listed are a rough estimate and should only be followed as a general idea.