These no bake peanut butter cup bars are thin and crispy with a hard chocolate topping! It is hard not to eat the whole pan! My mom made these all the time when I was a kid! Makes a 9x13 baking dish of homemade peanut butter cups and serves about 24 people. This peanut butter cups recipe is 254.25 kcal per serving. Natural peanut butter works in this recipe, unlike most dessert recipes!
This post may contain affiliate links. This means if you click on a link and purchase something, I may earn a small commission from it.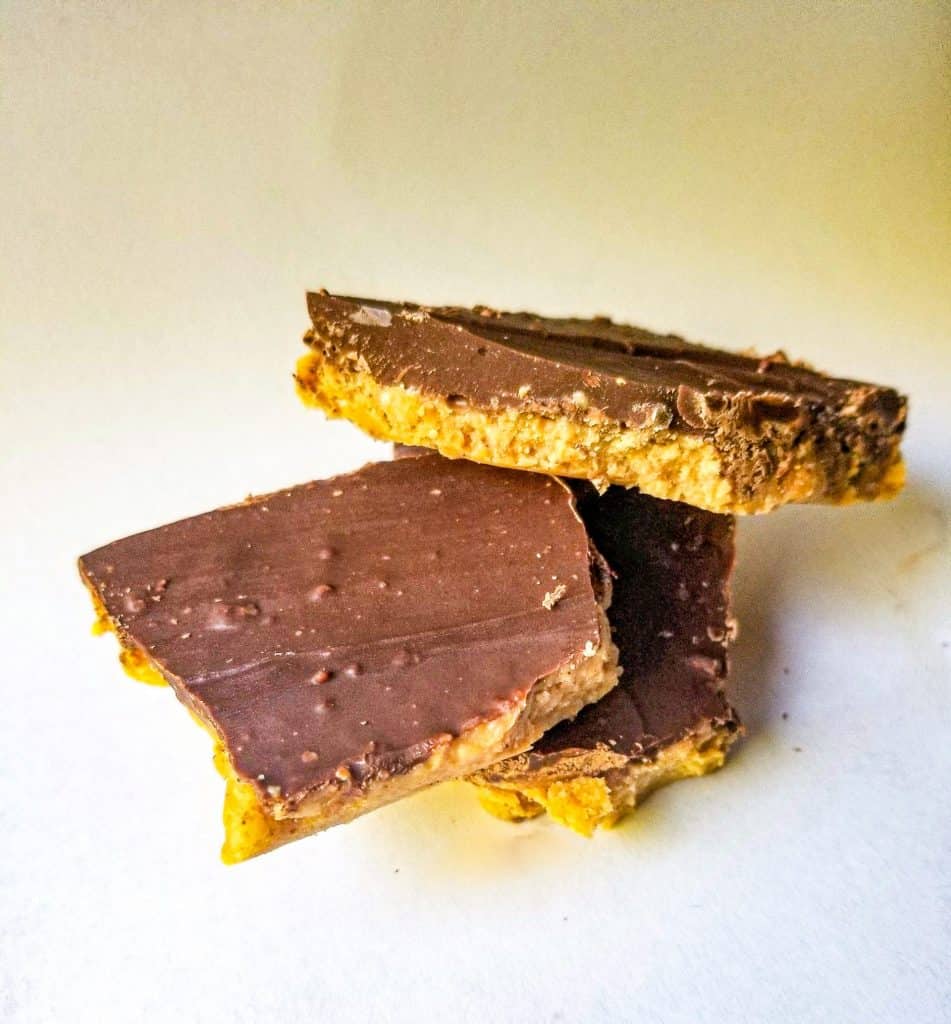 Check out my other no bake dessert recipes:
Variations of peanut butter squares:
more chocolate-this peanut butter chocolate chip bars recipe has a thinner layer of chocolate than peanut butter layer. If you wanted to make a more thick chocolate layer, then you could double the chocolate topping part. This may require more freezer time though.
smaller pan-if you wanted to make each part of the peanut butter bars thicker, opting for an 8 x 8 pan instead of a 9 x 13 pan could also be an option.
Favorite ingredient brands for this no bake peanut butter bars recipe:
*butter-stick butter
*graham crackers-Honey Maid
*peanut butter-Jif original or natural seem to both work for this recipe. Click here to learn more about the differences between original and natural peanut butter.
*powdered sugar- provides sweetness and helps the peanut butter not be so sticky
*chocolate chips-for the chocolate part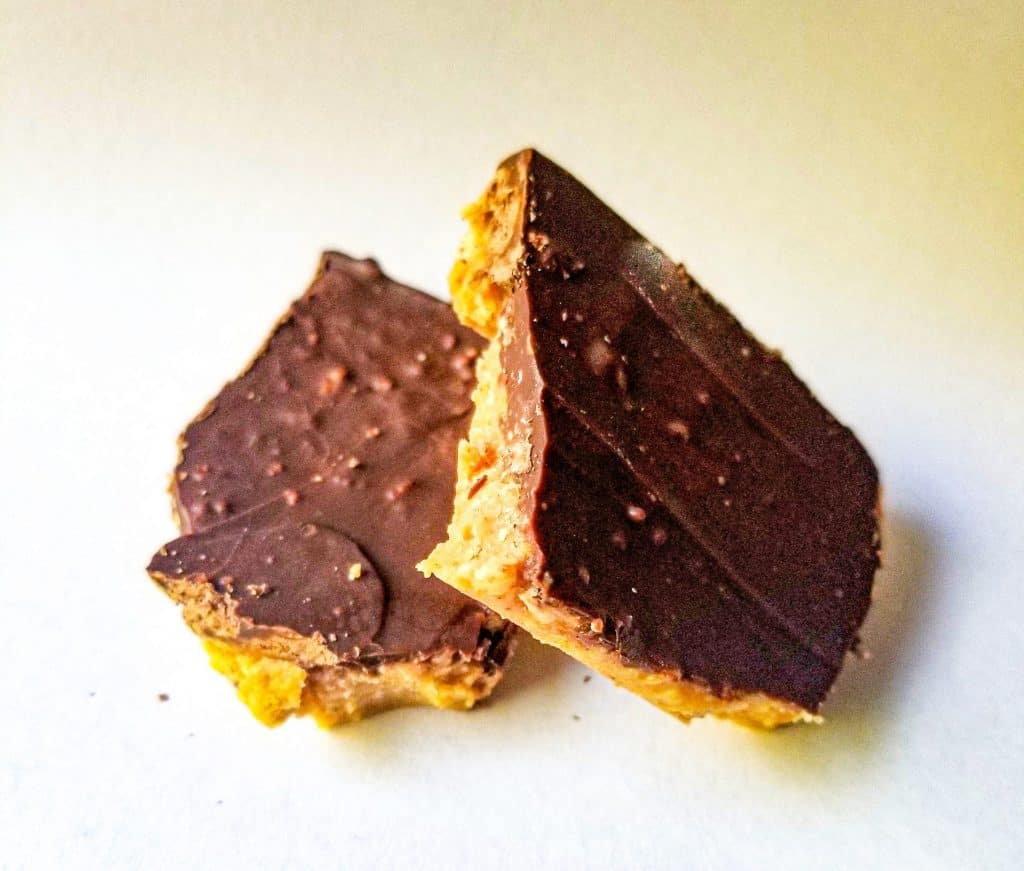 Steps to make peanut butter cup bars without oatmeal:
crush graham crackers-I usually put my graham crackers in a gallon ziplock bag and roll over them with a rolling pin. I find that this method crushes them the fastest and the finest. A food processor would also work good too.
stir together all ingredients except chocolate chips into a large bowl-pat mixture down into a 9 x 13 baking dish
melt chocolate chips-place this mixture on top of peanut butter mixture in pan
freeze
How to store homemade Reese's peanut butter cups:
fridge-store this chocolate peanut butter reese's chocolate recipe in an air tight container in the refrigerator for up to one week
freezer-this reese cups recipe can also be stored in the freezer until ready for serving. I would recommend allowing it to thaw for a few minutes before trying to serve in order to get them out an easier way.
Recipe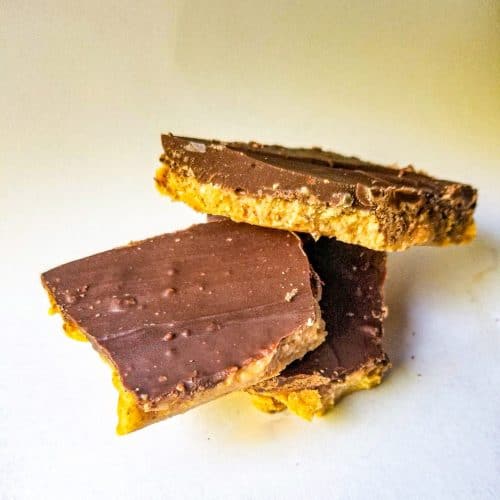 No Bake Peanut Butter Cup Bars
These no bake peanut butter cup bars are thin and crispy with a hard chocolate topping! No need to heat up your oven for these peanut butter cup bars without oatmeal. Even if you do not like peanut butter, you will still like these homemade Reese's peanut butter cups.
Ingredients
1

cup

2 sticks melted butter

2

cups

Graham crackers

crushed

1

cup

peanut butter

2

cups

powdered sugar

2

cups

chocolate chips melted
Instructions
Stir together every ingredient except the chocolate chips in a big bowl. Pat down this mixture into a 9x13 baking dish.

Pour melted chocolate over top Graham cracker mixture. Chill for 6 hours. Cut into squares and serve the No Bake Peanut Butter Cup Bars.
Nutrition
---
All information presented on this site is intended for informational purposes only. Nutritional facts listed are a rough estimate and should only be followed as a general idea.