Prestigious Philadelphia Oreo Cheesecake Bites
Philadelphia oreo cheesecake bites are the perfect solution to oreo cheesecake without a springform pan! No bake cheesecake bites are the perfect combination of fudge and cheesecake. What is really nice about this recipe is that there is very little dishes or clean up being made in one pot and being no bake cheesecake bites.
This post may contain affiliate links. This means if you click on a link and purchase something, I may earn a small commission from it. In the footer of this page is my full disclosure policy.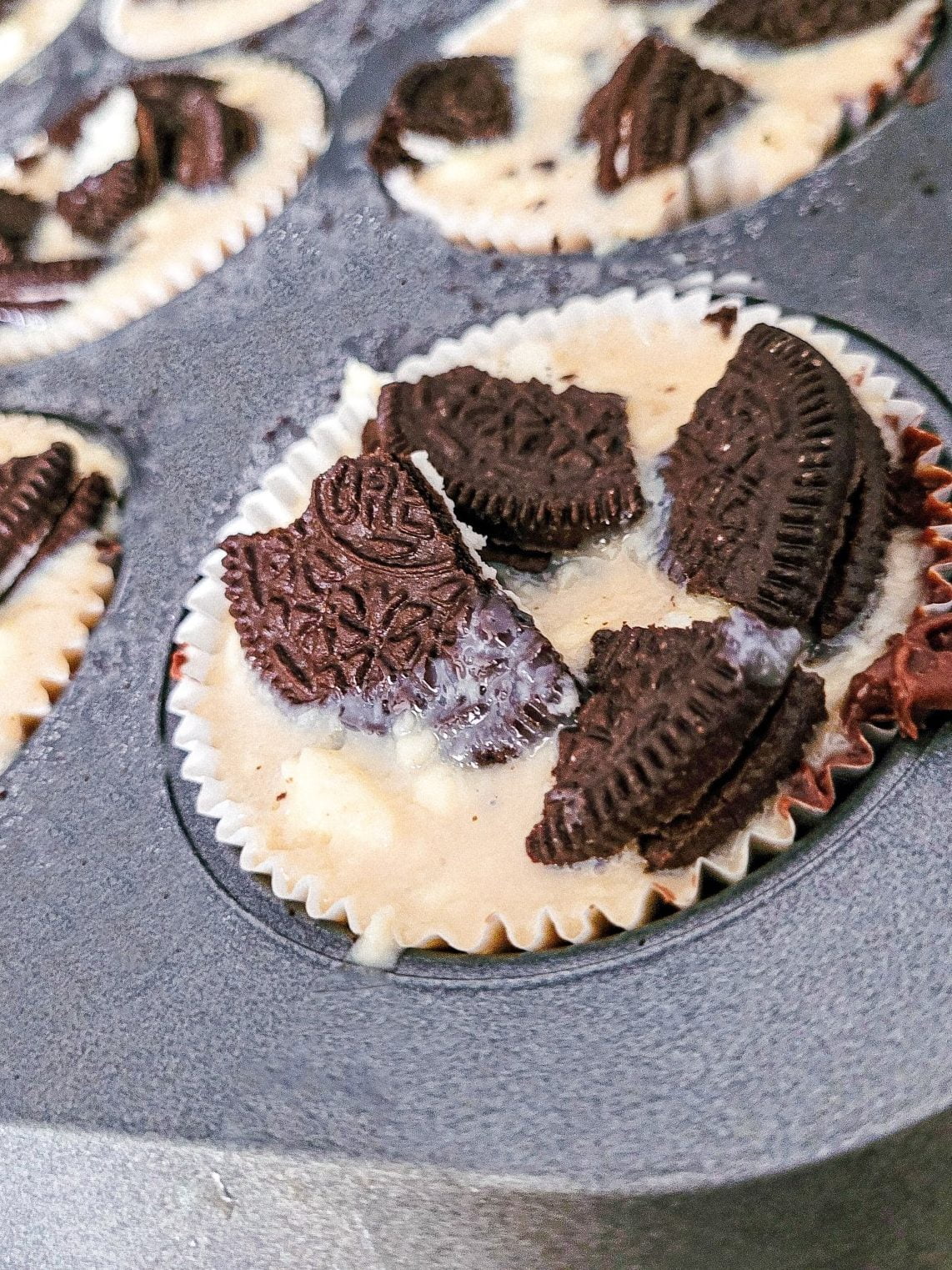 When to make philadelphia oreo cheesecake bites?
This oreo cheesecake with condensed milk is not something you want to be taking on picnics in the summer. These are highly meltable being a no bake dessert. It is a perfect sweet treat for the summer being no bake so no need to heat up the oven. I just would not recommend taking them outside in the summer.
Check out my other no bake recipes: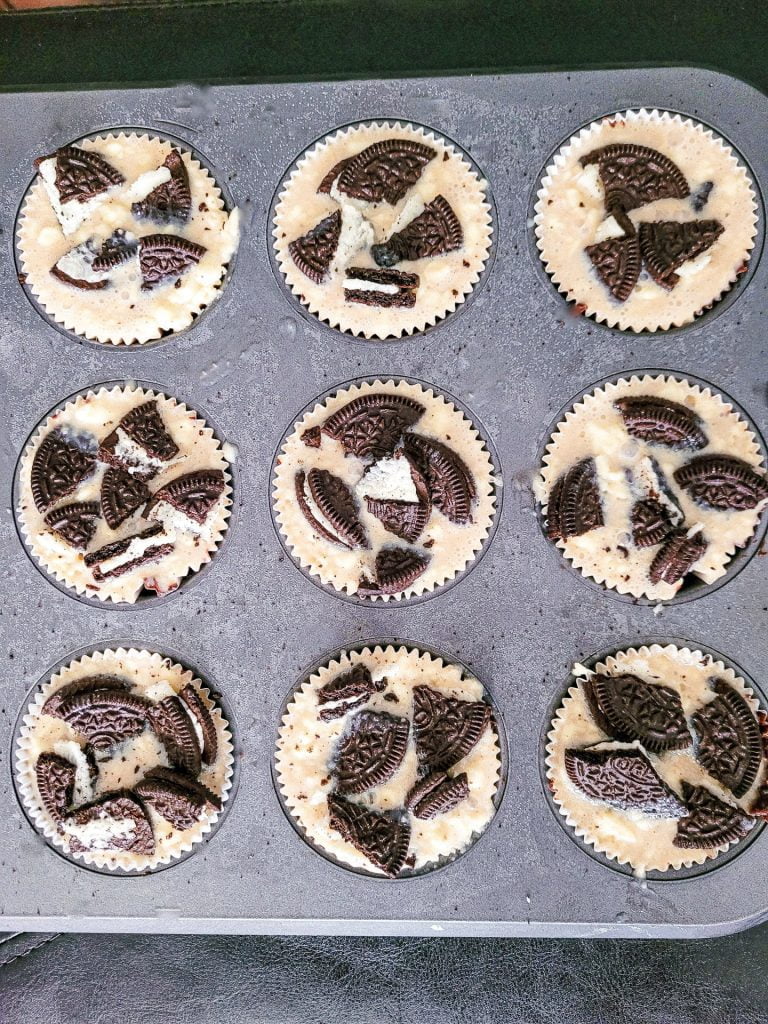 How to make oreo cheesecake without sour cream:
make base-instead of an oreo base, these cheesecake bites have a chocolate fudge base with a little bit of oreos in it.
make cheesecake-the cheesecake for this recipe is pretty easy to make once the fudge is made. Just melt together in the same pot as before! Makes for a great one pot dessert.
Variations of philadelphia oreo cheesecake bites:
Valentine's Day themed-you can make them red velvet on the bottom to make them for the holiday!
use heavy cream-this oreo cheesecake without cream can be used with cream if you do not have half and half.
oreo base-if you have an oreo crust recipe, you can use that instead of the fudge base if you think it is too rich
omit oreo in base-you can just put the oreos on top for decoration if you want to cut down on your oreo intake instead of putting the oreos in 2 places.
How to store oreo cheesecake without whipping cream:
These no bake cheesecake bites need to be stored in a freezer until ready to eat. I tend to keep them in the muffin tins in the freezer covered in saran wrap and just pop them out when ready to eat. Being made of sweetened condensed milk, they are easy to bite into coming right out of the freezer. They have cupcake liners so they are pretty easy to get out of the pan.
Another option would be to pop the Philadelphia oreo cheesecake bites out of the muffin tins and store in an air tight container in the freezer. If using this method, instead of stacking the cheesecake bites like you would cookies, put the tops towards each other so that way the cupcake liner does not get stuck to the cheesecake of another cheesecake bite.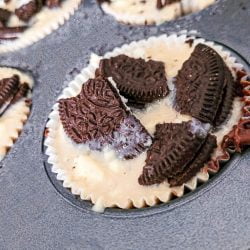 Philadelphia Oreo Cheesecake Bites
No bake cheesecake bites are the perfect combination of fudge and cheesecake!
Ingredients
14

oz

sweetened condensed milk

1

cup

chocolate chips

1/4

row

oreos

8

oz

cream cheese

1/4

cup

half and half

1/3

cup

white sugar

1/4

cup

powdered sugar
Instructions
Line 12 muffin cups with cupcake liners.

In a medium sized pot, pour chocolate chips and half the sweetened condensed milk. Melt together over medium heat stirring continuously.

When the chocolate chips are melted, remove pot from heat. Pour contents amongst all the cupcake liners making it evenly distributed throughout. Break a few oreos into pieces and crumble into the mixture. Press them down a little to ensure they will freeze in place. Freeze for about 10 minutes.

During the 10 minutes, in the same pot as before try to melt down the cream cheese. When mostly melted, combine remaining ingredients except for oreos. Stir until mixed throughout.

Remove muffin tin from the freezer and evenly distribute the cheesecake mixture on top of the oreo chocolate mixture in the pan. Decorate the top of the cheesecake with remaining oreos in any manner you wish. Place the muffin tray back in the freezer for about 6 hours until set.
---
All information presented on this site is intended for informational purposes only. Nutritional facts listed are a rough estimate and should only be followed as a general idea.