Protein peanut butter protein balls are quick and easy to make! Being in college does not allow much time for working out, and being on a budget makes it difficult to buy those expensive workout bars you see in stores. Homemade energy bites can be an alternative. They are a good source of protein and are quick and easy to make in advance. Healthline has a great article about the importance of protein in the body. All measurements are up to personal preference. Chocolate protein balls take about 10 minutes to make once you find the right amount of ingredients to your personal preference. 10 mins=a weeks worth of after workout snacks.
Overview of how to make chocolate peanut butter protein balls:
I like to start by scooping out some peanut butter and Nutella first (usually 2 spoonfuls of each). Almond butter protein balls also taste good, so if you don't have either butters, almond butter can be an option.
Based upon the amount of peanut butter and nutella, add in enough oats to form a ball. The texture of the mixture at this point will be sticky. To make less sticky or to add protein, throw in your favorite protein powder. If you do not have protein power, adding powdered milk also decreases the sticky-ness.
If sweetness is desired, adding a little honey, maple syrup, or chocolate chips are good options. Some people also like to add in seeds such as chia or hemp hearts. Adding coconut flakes can turn these snack bites into peanut butter coconut balls. Energy balls with coconut have more texture. If you like textures in your food, then coconut is for you.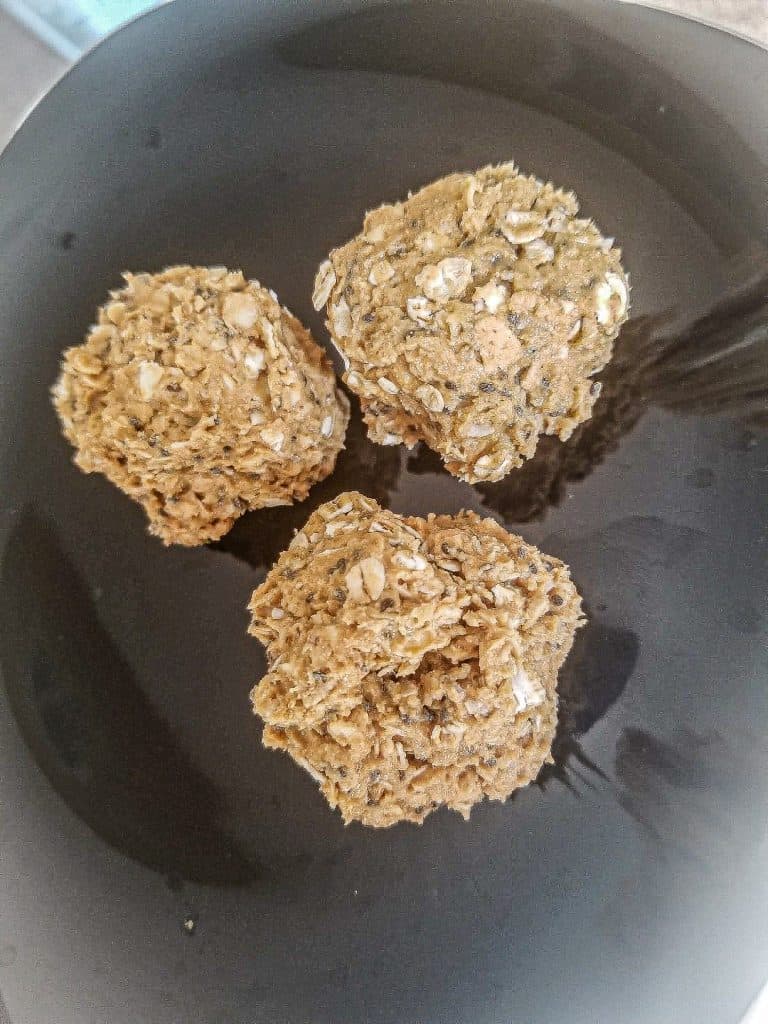 How to store peanut butter chocolate protein balls:
I like to store mine in the fridge in an air tight container for about a week. They can sometimes dry out if you don't eat them within that time frame.
Other recipes for protein:
If you want to know other recipes to make after a workout to ensure you get enough protein, check out my other recipes: