Grilled ham and cheese is the perfect lunch idea to use up your holiday ham! Enjoy your leftover holiday ham, paired with an array of cheeses, and grilled to perfection on a skillet. Turn leftover ham into the most decadent, heartwarming meal ever. No time to cook? No problem! Prepare this delicious leftovers sandwich in less than 5 minutes with only four ingredients. Spread some holiday cheer by taking leftover ham and making an unforgettable, grilled ham and cheese sandwich.
This post may contain affiliate links. This means if you click on a link and purchase something, I may earn a small commission from it. In the footer of this page is my full disclosure policy.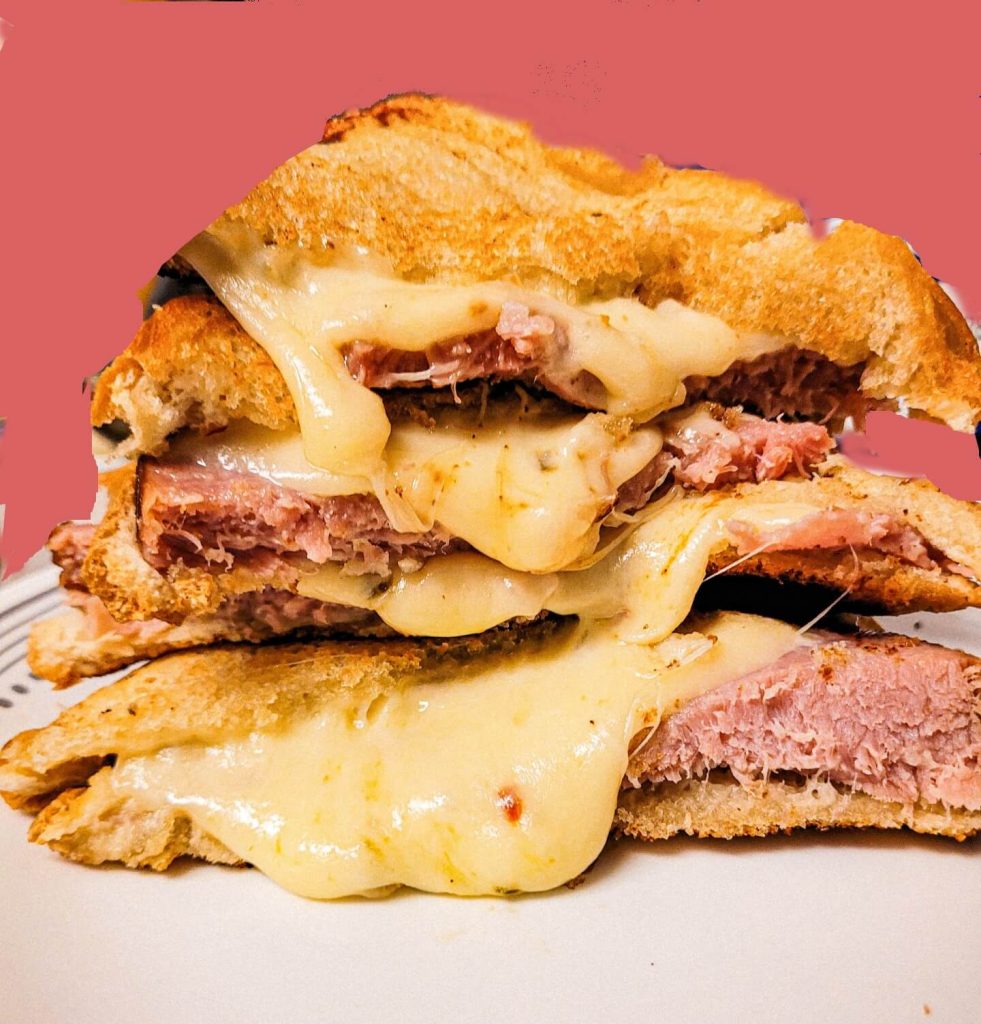 How to make a ham and cheese sandwich:
Spread mayo - spreading mayo on one side of each slice of bread helps provide a crispy outside coating
Add toppings - place mayo side of bread down in a skillet over medium heat. Add toppings to the bread, and place other side of bread on top, mayo side up.
Flip - flip your grilled cheese over when bottom side is golden brown. Let other side brown. Remove from heat, cut and serve!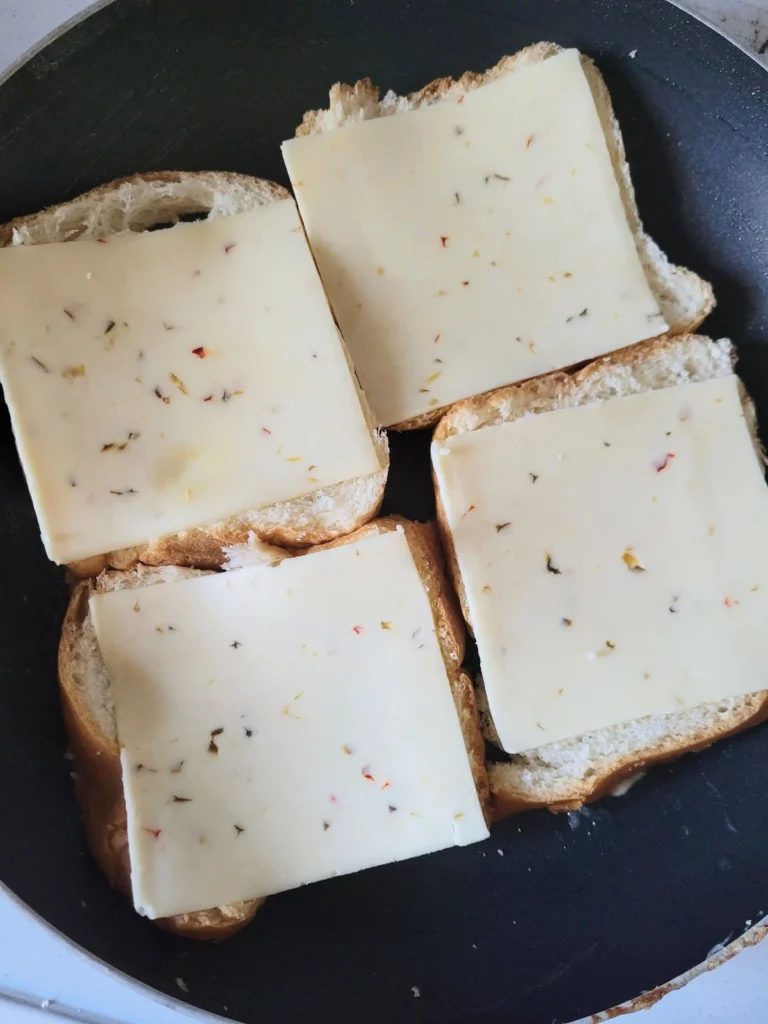 Variations:
Use butter - instead of mayo, you can spread butter on the outsides of the bread instead to give it a crispy finish. Mayo does work better though.
No bread - slice the ham into a very thin slice. Spread mayo on the inside and place a slice of cheese. Roll up like a burrito. You can choose to eat this option hot or cold.
Dipping sauces - top condiments for this sandwich include Dijon mustard, ranch, ketchup, etc
Skip the grill - you could make this sandwich hot or cold. If eating cold, skip the grill and put the mayo on the inside so your fingers don't get sticky.
Add protein - you can make this with egg on top for extra protein. Or if you have leftover turkey or other meats, adding those to the ham and cheese toastie would also be nutritious.
Different breads - this grilled sandwich is on white bread, but you can also serve it on wheat, rye, potato bread, etc as well.
Air fryer - instead of using a skillet, you can grill a sandwich in the air fryer without having to flip it over!
Can grilled ham and cheese sandwich be frozen?
I don't recommend freezing any bread or tortilla that has been grilled unless you are going to re-grill it to reheat it. The crispiness goes away once cold and it does not taste the same reheating in the microwave. I want your ham and cheese melt to taste amazing!
What sides serve with ham and cheese melt:
These make a great party food! Serve this finger food with potato chips, french fries, cottage cheese, tomato soup, or even fried pickles!
Does a ham and cheese sandwich need to be refrigerated?
Yes, if you are going to eat your grilled cheese leftover, place it in the fridge once cool. To reheat, re-grill your sandwich on the stove until crispy on both sides. Air frying until reheated is also an option. I do not recommend microwaving because the edges do not get as crispy when reheated.
Can you make a grilled ham and cheese sandwich in advance?
Yes, you can prepare the slices of ham and cheese between two pieces of bread and let it sit in the fridge until you are ready to grill it. Then, just smear the mayo on and fry it!
Check out my other sandwich recipes:
Recipe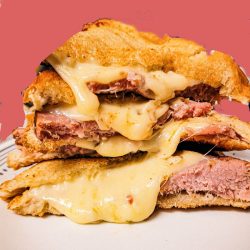 Ham and Cheese Melt
Enjoy your leftover holiday ham, paired with an array of cheeses, and grilled to perfection on a skillet by making grilled ham and cheese. Turn leftover ham into the most decadent, heartwarming meal ever.
Ingredients
2

tablespoon

mayo

4

pieces

white bread

2

slices ham

4

slices cheese of choice
Instructions
Heat up skillet over medium heat. On a plate, spread mayo on top of each of the bread slices. Place two of the slices in the skillet (mayo side down) once skillet is warm.

Add 1 piece of ham and 2 slices of cheese to the top of each slice of bread in the skillet. Place the remaining bread on top of the ham and cheese with the mayo side facing up. Put lid on skillet. Wait 3 minutes.

After 3 minutes, the bottom side of the bread should be golden brown. If it isn't, allow more time for bread to grill. Then, flip the sandwich over so the other side has a chance to cook. Once bottom is golden, remove from heat. Cut diagonally, and serve hot!
---
All information presented on this site is intended for informational purposes only. Nutritional facts listed are a rough estimate and should only be followed as a general idea.