Kid friendly pig ear sandwich recipe using lunch meat! There is no prepping pigs ears to eat, no boiling, just a simple fried lunch meat sandwich recipe that is cut into the shape of pigs ears! No waiting a couple of hours for the meat to cure, wondering if there is enough water in the pot, or trying to figure out if the meat is done. Lunch meat may be made with the unwanted bits of the pig, but this recipe is super tasty!
This post may contain affiliate links. This means if you click on a link and purchase something, I may earn a small commission from it. In the footer of this page is my full disclosure policy.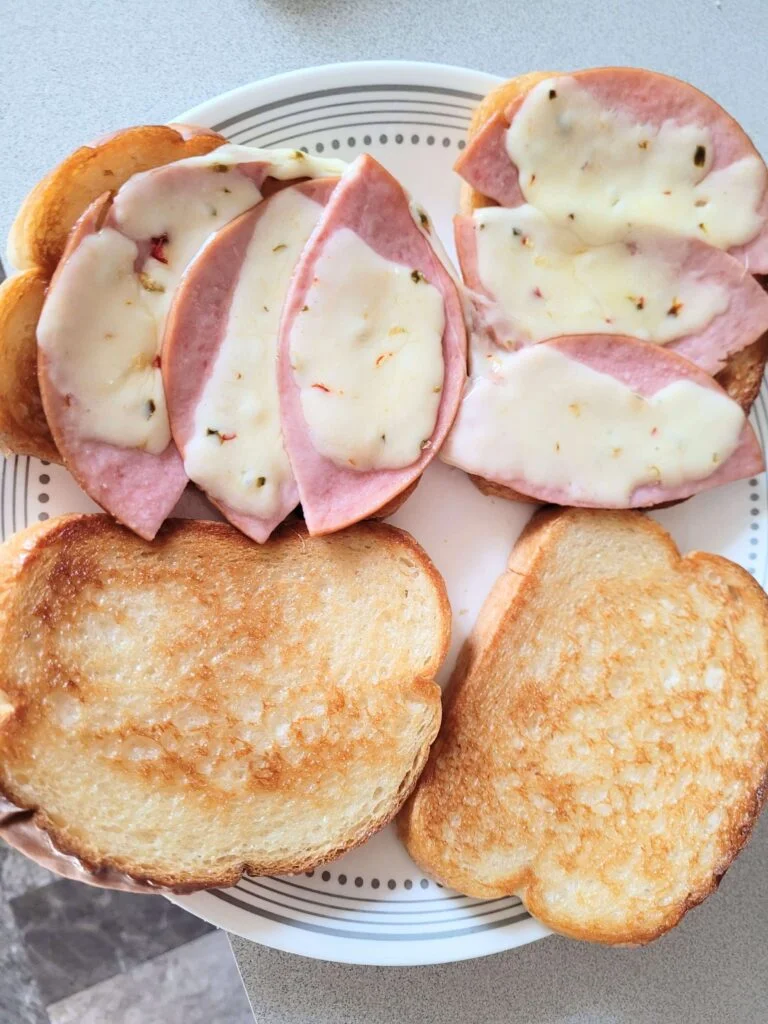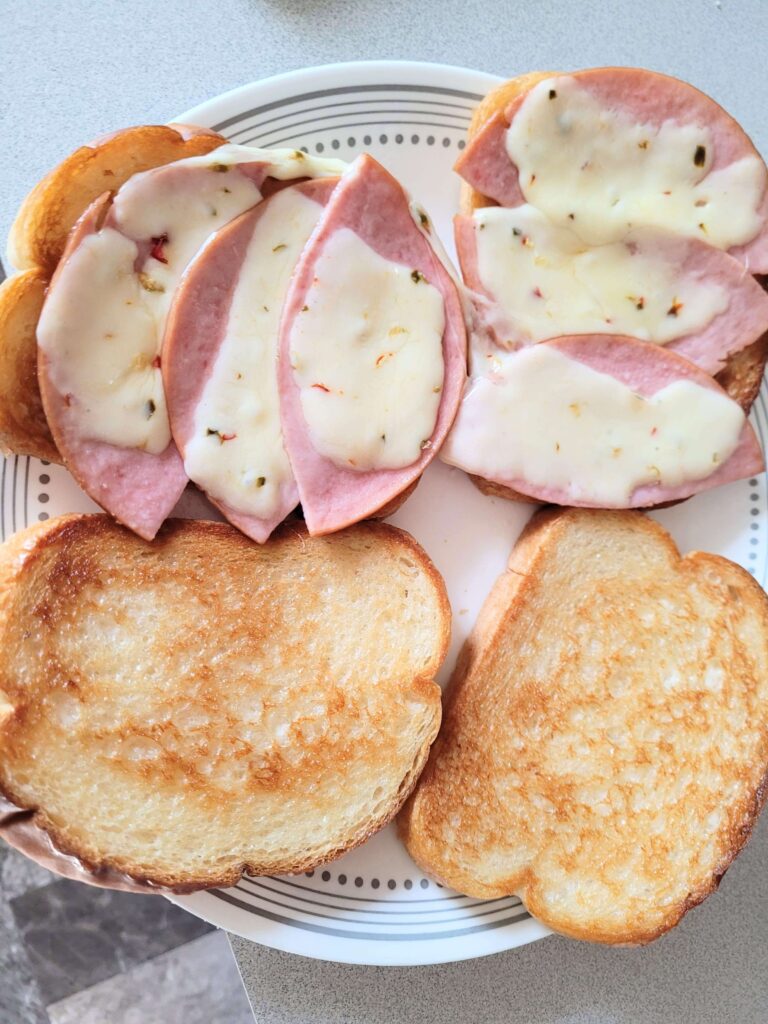 Why your kids will love this pig ear sandwich recipe:
Fun name - I loved the name "pig ear sandwich" when I was a kid. My mom named it as a joke one time and then my family called it a pig ear sandwich ever since.
Quick recipe - kids are very impatient when they know food is coming. The quicker the recipe, the happier the kids are!
Lunch meat - what kid doesn't like lunch meat cut into pigs ears! Tasty pork flavours in every bite.
Overview of making a pig ear sandwich:
Spread mayo on one side of each slice of bread
Fry bread mayo side down over medium heat in a large frying pan. Remove when golden brown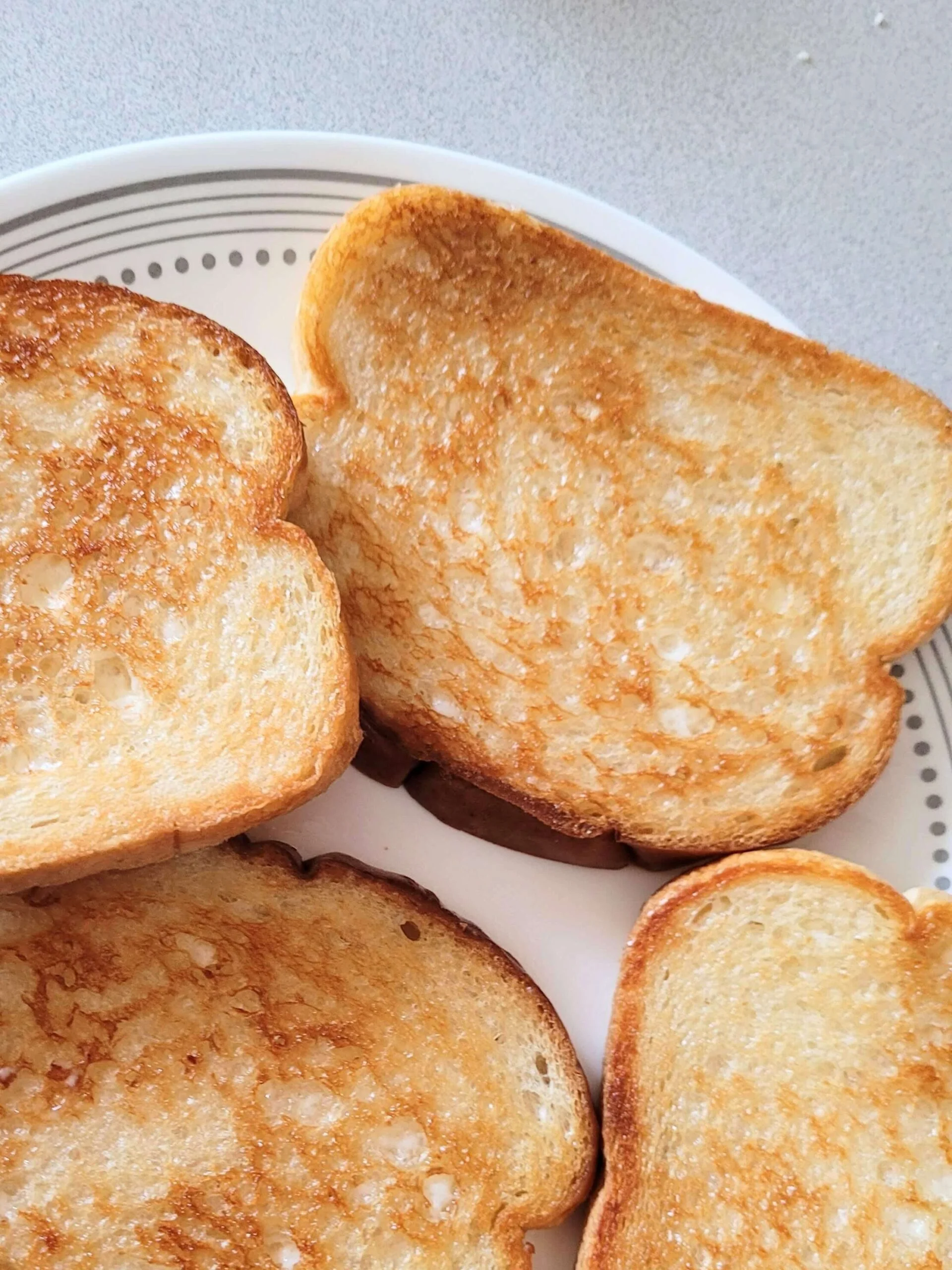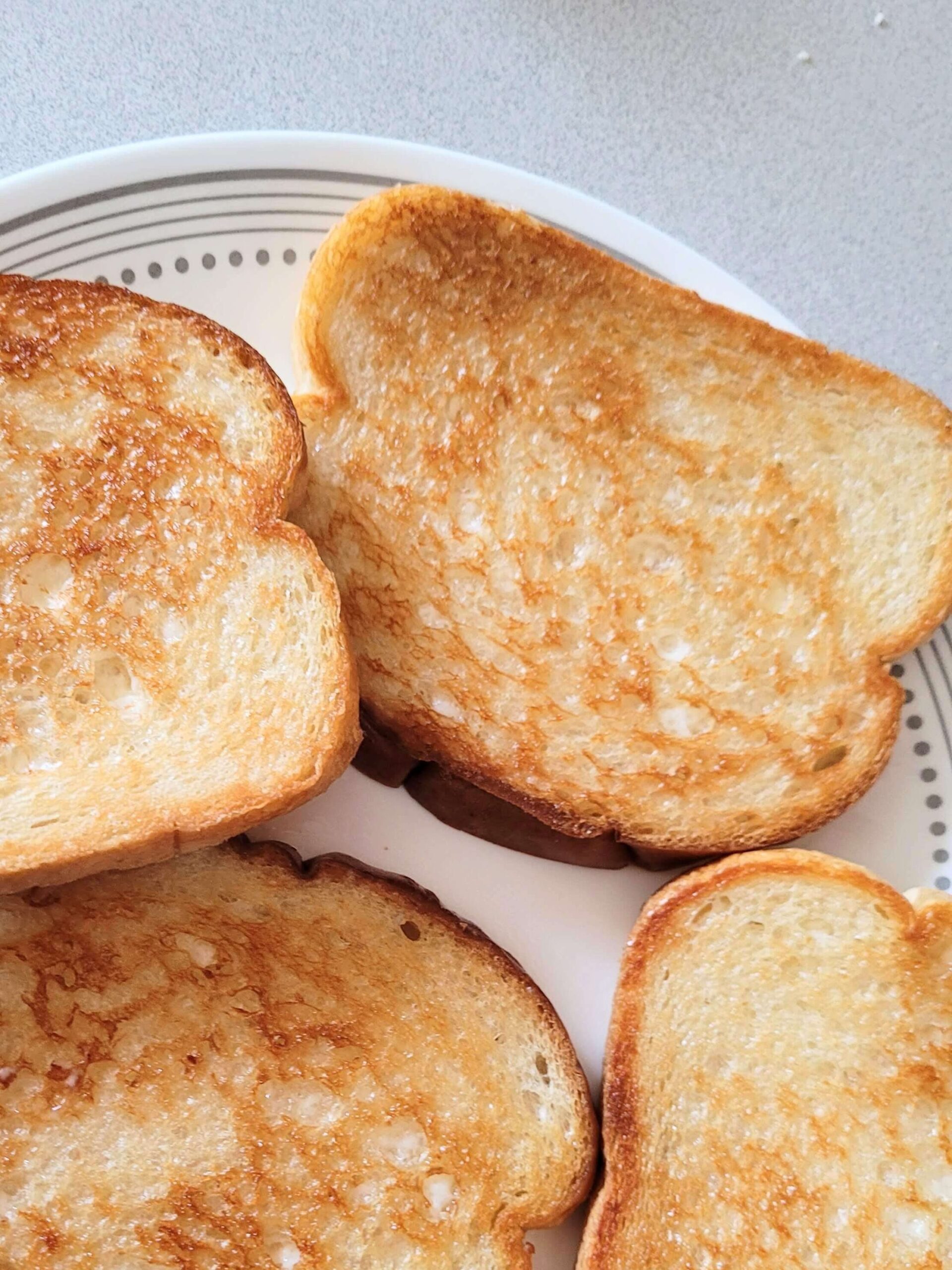 cut lunch meat into ear shapes
fry lunch meat in pan
add cheese on top and let melt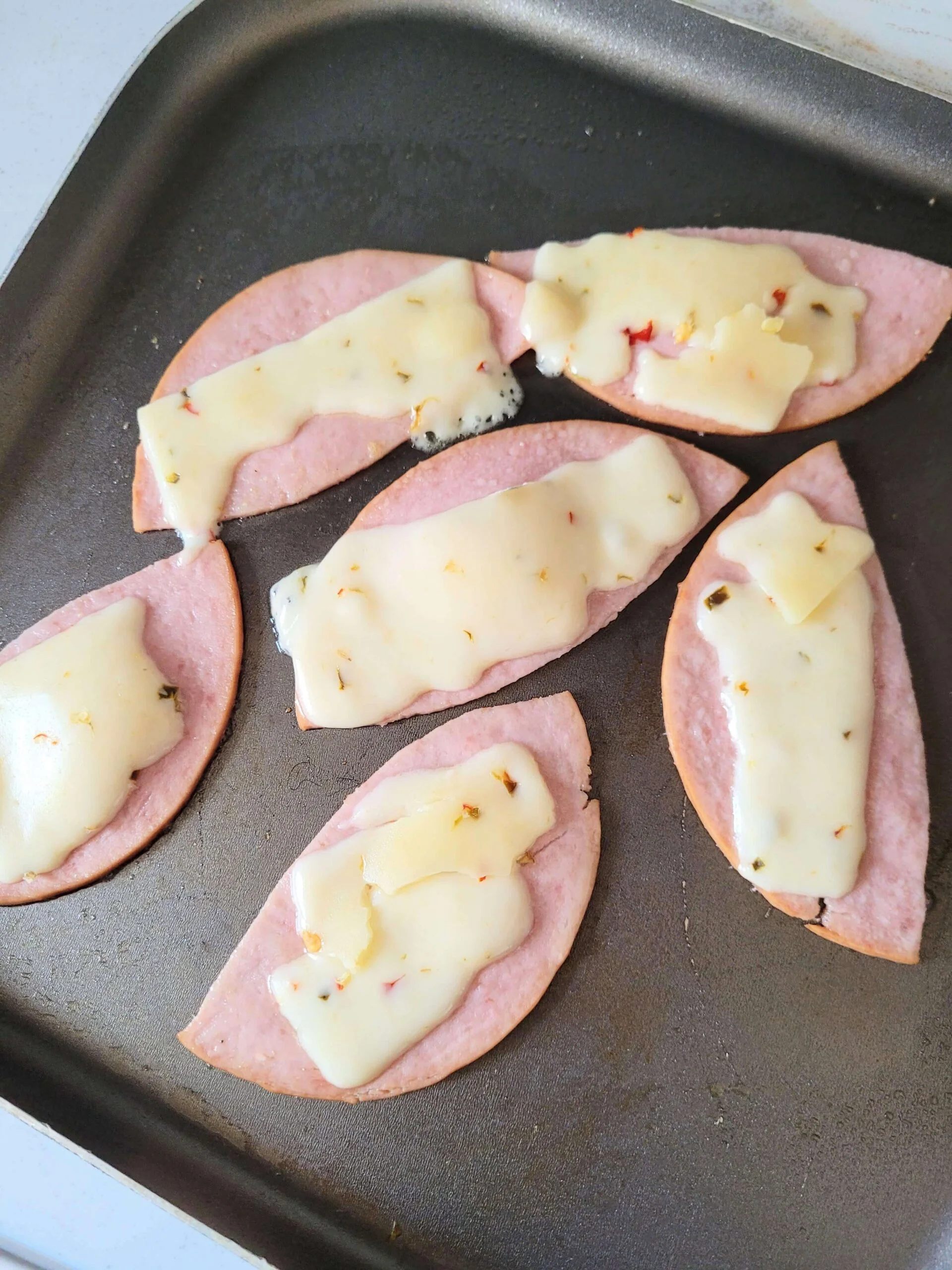 place pig "ears" on bread and add any additional toppings.
Variations of this pig ear sandwhich recipe:
Garlic - you can fry the lunch meat in garlic cloves for extra garlic flavor!
French fried onions - to make a crunchy addition to the pig ear sandwhich, you can add french fried onions on top.
Add bbq sauce - make this a barbeque pig ear sandwich by dipping it in bbq sauce
Onions - if you want to make it more similar to a hamburger, you can add red onions or large white onion strips.
Dijon mustard - always a great sandwich topping!
Sides to serve with pig ear sandwiches:
Carbs - a side like onion rings, french fries, baked potatoes, etc would be great with this recipe.
Salad greens - this recipe can be a little greasy so adding some vegetation can help minimize the grease.
How to store pigs ears:
Store leftover pigs ear sandwiches in an air tight container in the fridge.
I do not recommend freezing this recipe because there is lots of juiciness and oil from the lunch meat being fried and it would not thaw the best. You can freeze a package of lunch meat for this recipe before cooking it though. Let thaw in the fridge and then prepare the rest of this recipe.
Check out my other sandwich recipes:
Recipe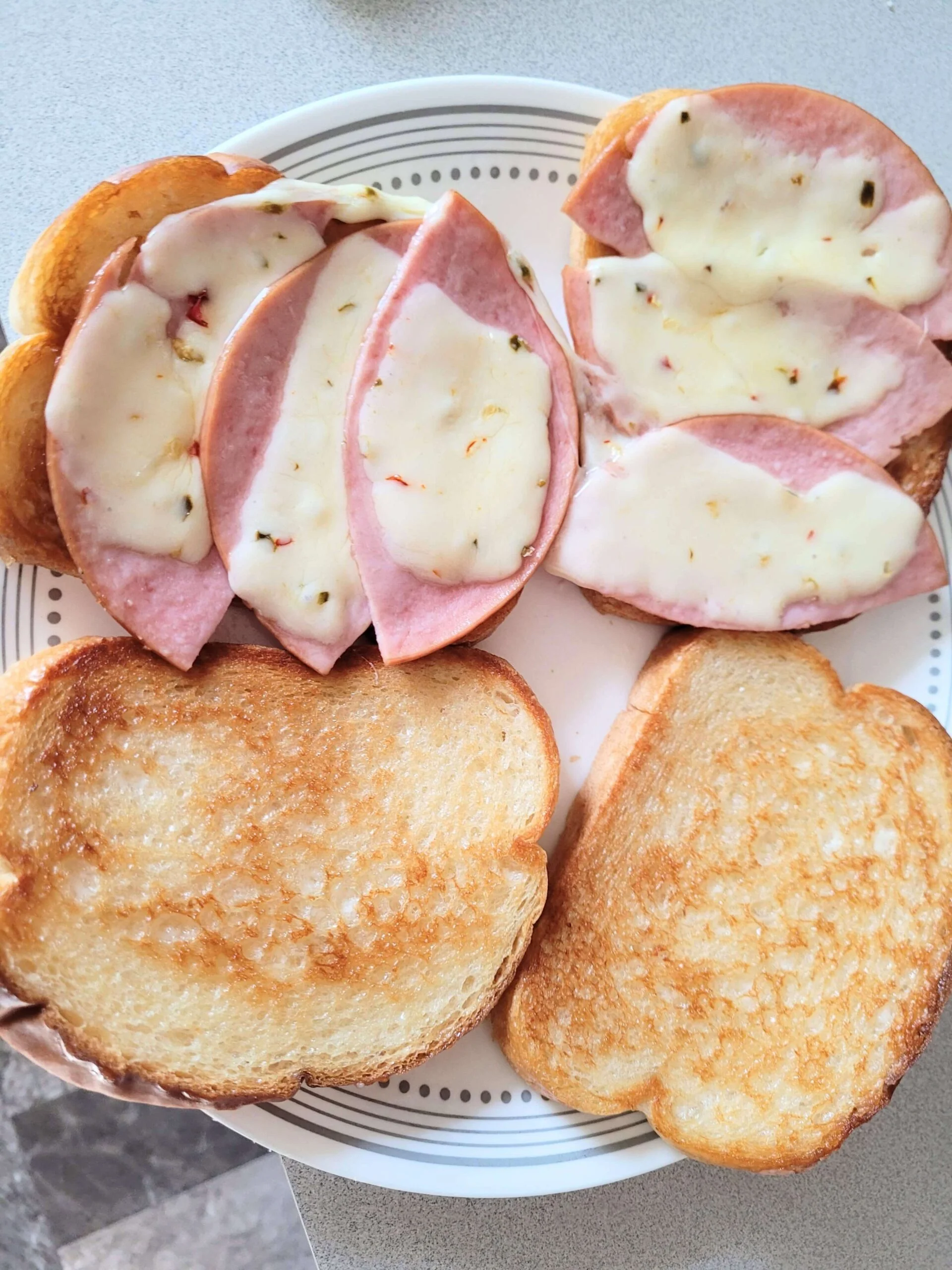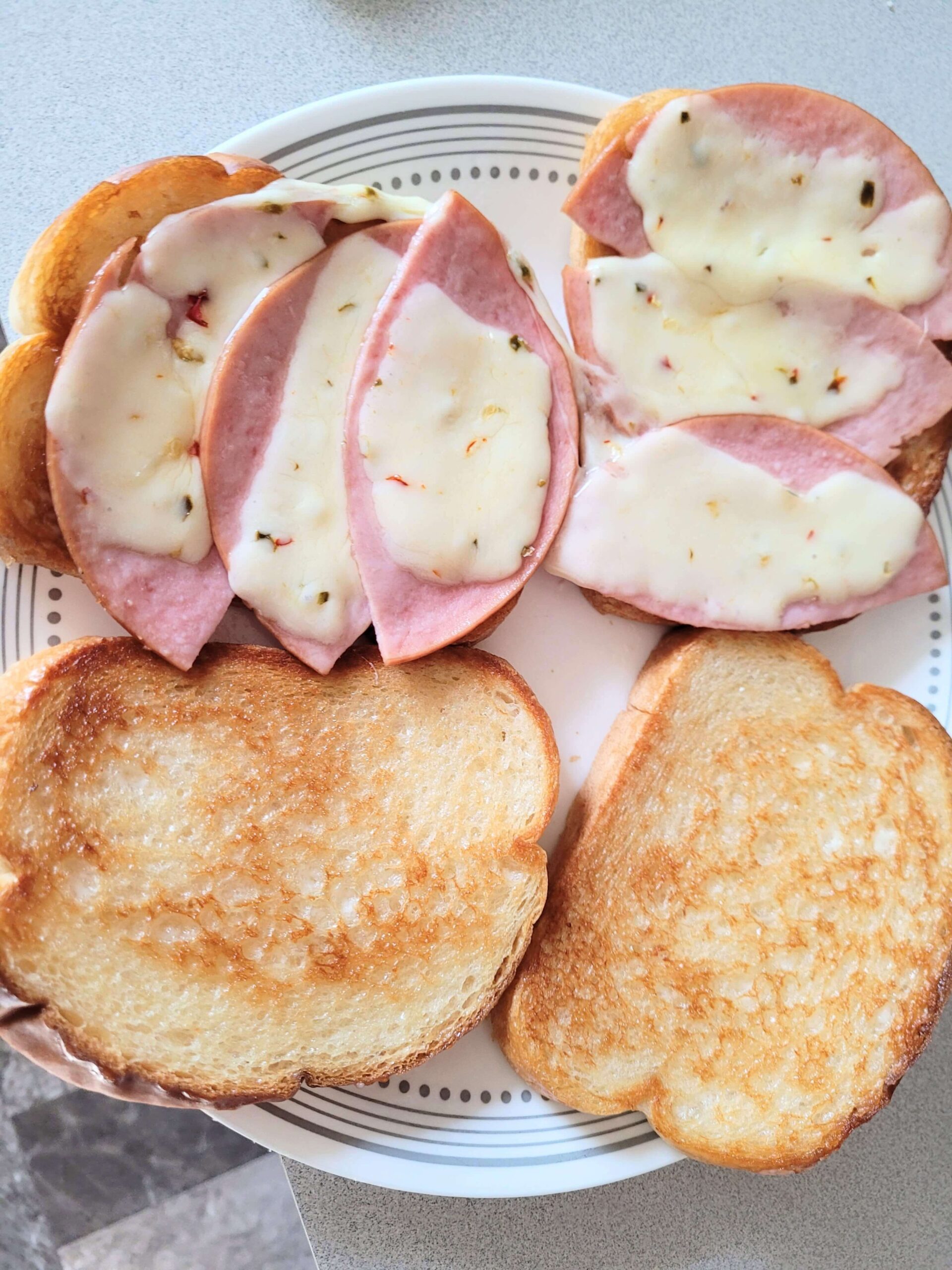 Pig Ear Sandwich recipe
Quick and easy, pig ear sandwich with lunch meat! A fun sandwich with yummy contents!
Ingredients
4

slices

bread

4

tablespoon

mayo

2

slices

lunch meat

2

slices

sliced cheese

other favorite sandwich toppings
Instructions
On one side of each bread slice, spread 1 tablespoon of mayo. Place mayo side down in a large skillet over medium heat. This will make the bread more crisp. Cook for about 4-5 minutes or until golden brown. Remove from pan.

Cut each lunch meat slice in half so it resembles a pigs ear. Cut cheese slices in half as well. Place lunch meat in same hot frying pan over medium heat. Flip over after about 1 minute and place cheese slices on top of lunch meat. Turn down to low heat and let melt.

Once cheese is melted, remove from heat. Place pigs ears on golden brown side of bread and assemble with your favorite sandwich toppings.
---
All information presented on this site is intended for informational purposes only. Nutritional facts listed are a rough estimate and should only be followed as a general idea.