Baked Crab Rangoons Recipe
I am not stellar at deep frying, so I made baked crab rangoons. This crab appetizer tastes great without the extra grease. You can air fry these as well. Just air fry them for about half the time to ensure they do not burn. These are fairly easy to make too considering there is not deep frying involved.
You can make the crab rangoons into your own shapes as well. I just chose triangle because I thought that would be easiest. There are other shapes out there if you search for them! Click here for another way to fold this crab rangoon recipe.
This post may contain affiliate links. This means if you click on a link and purchase something, I may earn a small commission from it. In the footer of this page is my full disclosure policy.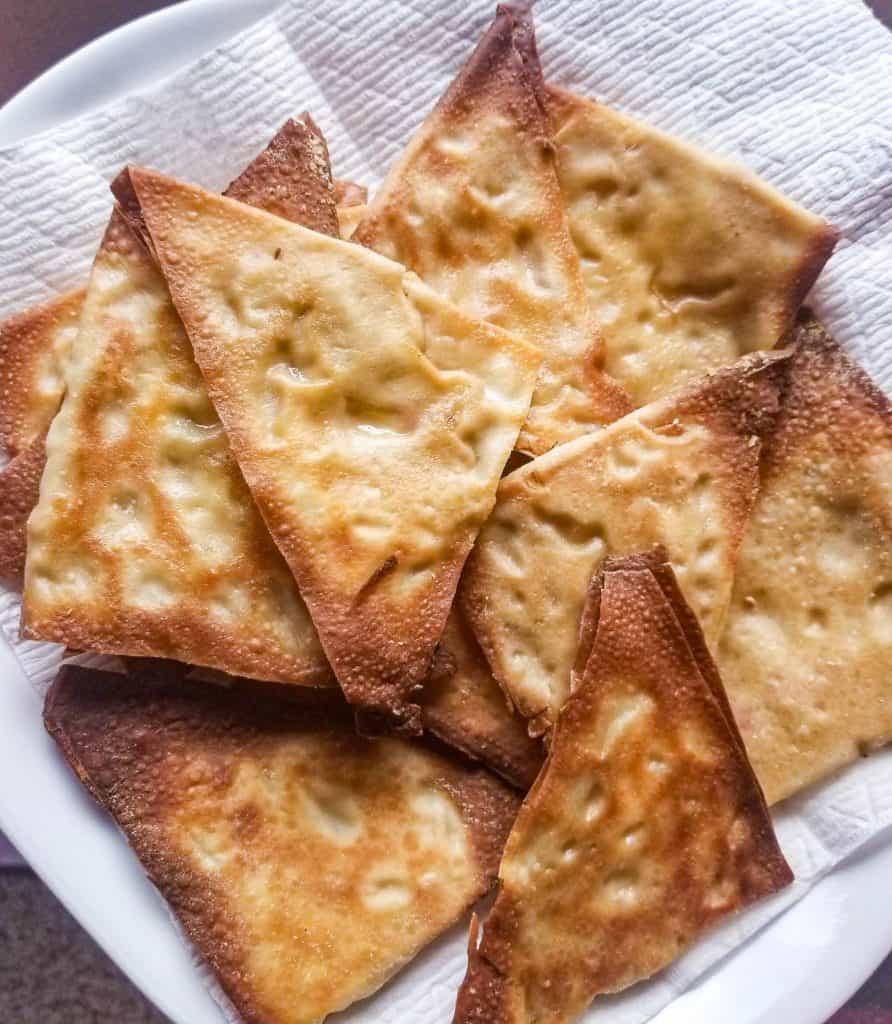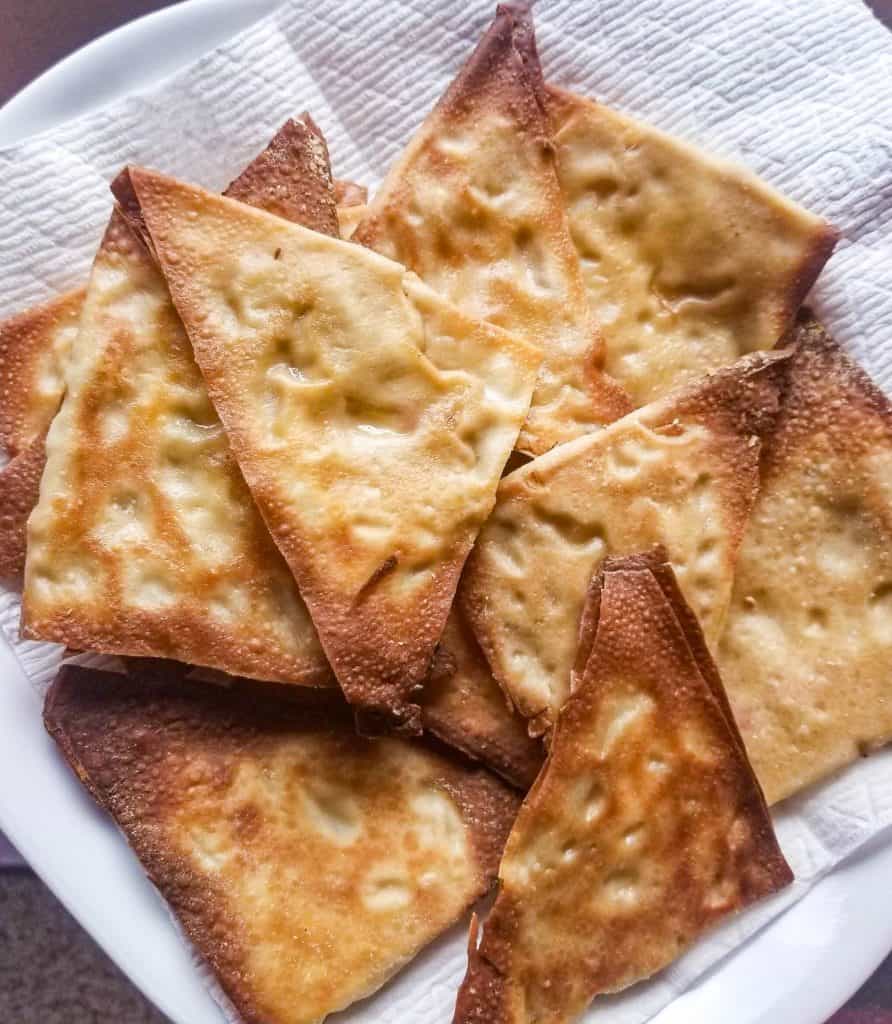 If you need a Chinese dish to go with your crab rangoons, check out my other Chinese recipes:
You do not have to have a Chinese dish to eat crab rangoons, it just gives it a more ethnic feel by doing so! I have eaten this appetizer with other cuisines before.
Baked or air fried rangoons?
This recipe is for baked rangoons, but there are quite a few people out there that air fry theirs! I prefer to bake mine to ensure they get evenly cooked all at the same time as the air fryer is a lot smaller than a 9 x 13 baking sheet. You might have to cook them in batches if using an air fryer, but they would cook a bit faster in the air fryer though. They may result in the same cook time in the end! It is all up to personal preference. If you are looking into buying an air fryer, Ninja has a great one!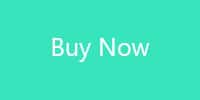 How to make excellent crab rangoons:
finely cut imitation crab-cutting the crab finer will leave the rangoon tasting more like a restaurant than homemade!
seal off the egg roll wrapper with water-I have never had any issues with the filling coming out because I do this step very diligently! I put my water in a clean medicine cup.
Variations of baked crab rangoons:
more crab-you can always add more imitation crab to your crab rangoons. This is helpful especially if you are trying to use it up before a certain day.
real crab-this recipe uses imitation crab and not real crab. If wanting to change it up, you can use real crab. I do not use real crab just because it is more expensive. If your wallet allows you too, definitely use it!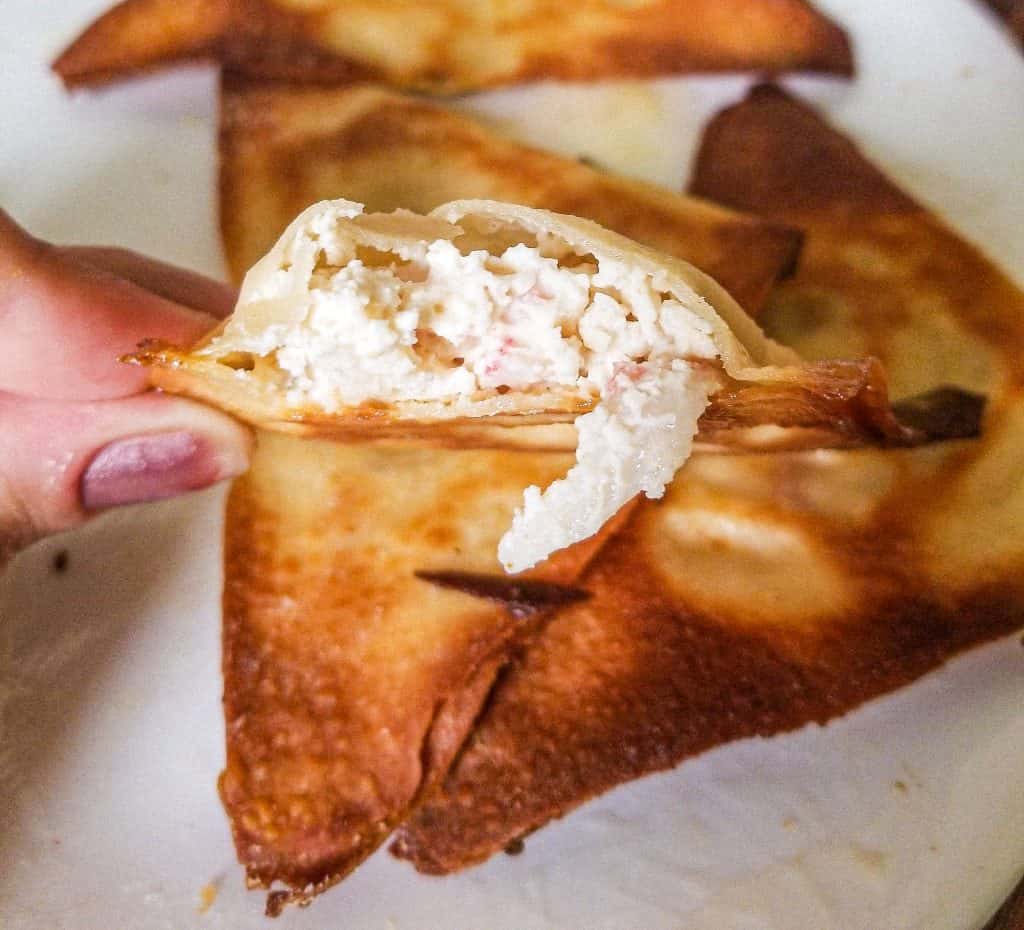 How do I store this Chinese appetizer?
fridge-store this appetizer in an air tight container in the refrigerator for up to one week
freezer-I have not tried freezing this recipe, but if you want to try it, go for it! Let me know how it goes.
Favorite ingredient brands to use for this baked crab rangoon recipe:
egg roll wrappers-Wing Hing
imitation crab-Crab Classic
cream cheese-Philadelphia
Worcestershire sauce-this just provides extra soy flavor
butter- stick butter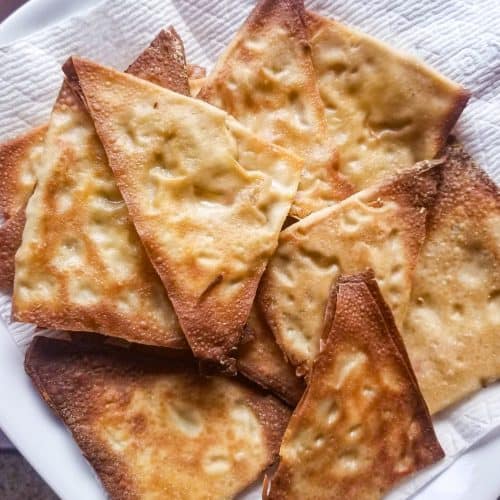 Baked Crab Rangoons
I am not stellar at deep frying, so I made baked crab ragoons. This crab appetizer tastes great without the extra grease. You can air fry these crab ragoons or bake them on a cookie sheet. Great appetizer to pair with your favorite Chinese dish at home!
Ingredients
10

egg roll wrappers cut diagonally

4-6

oz.

imitation crab

depends how much crab you're feeling

12

oz.

softened cream cheese

1/2

small onion

2

tsp

Worcestershire sauce

2

tsp

soy sauce

2

tbsp

cup water in a medicine cup

1/4

cup

melted butter
Instructions
Stir together imitation crab, cream cheese, onion, Worcestershire and soy sauce in a small bowl.

Place egg roll wrappers on a plate. Spoon a tablespoon of the mixture from step 1 onto a diagonal half the egg roll. Fold over the other half so it makes a smaller triangle shape.

Pour the water into a small bowl, I used a medicine cup. Dip one of your fingers in the little cup of water and seal the edges of the egg roll wrapper with it. Use a fork to seal the edges as well like pie crust. Place on a sprayed baking sheet. Repeat until crab mixture and egg roll wrappers are all used up.

Brush each egg roll wrapper top with the melted butter using a baking brush.

Bake at 425 degrees for 10-12 minutes. They should be golden brown when they are done. Serve your Baked Crab Ragoons with your favorite Chinese dish!
Nutrition
---
All information presented on this site is intended for informational purposes only. Nutritional facts listed are a rough estimate and should only be followed as a general idea.