Chicken Flautas with Cream Cheese
I went to a Mexican restaurant this past summer, and I ordered chicken flautas not knowing what it was. It was one of the best dishes I have ever ordered, so I just had to find out how to make it. After some research about what was best to put in it, I came up with my own recipe. This baked chicken flautas recipe serves about 16 people and is 334.66 kcal per serving.
This post may contain affiliate links. This means if you click on a link and purchase something, I may earn a small commission from it.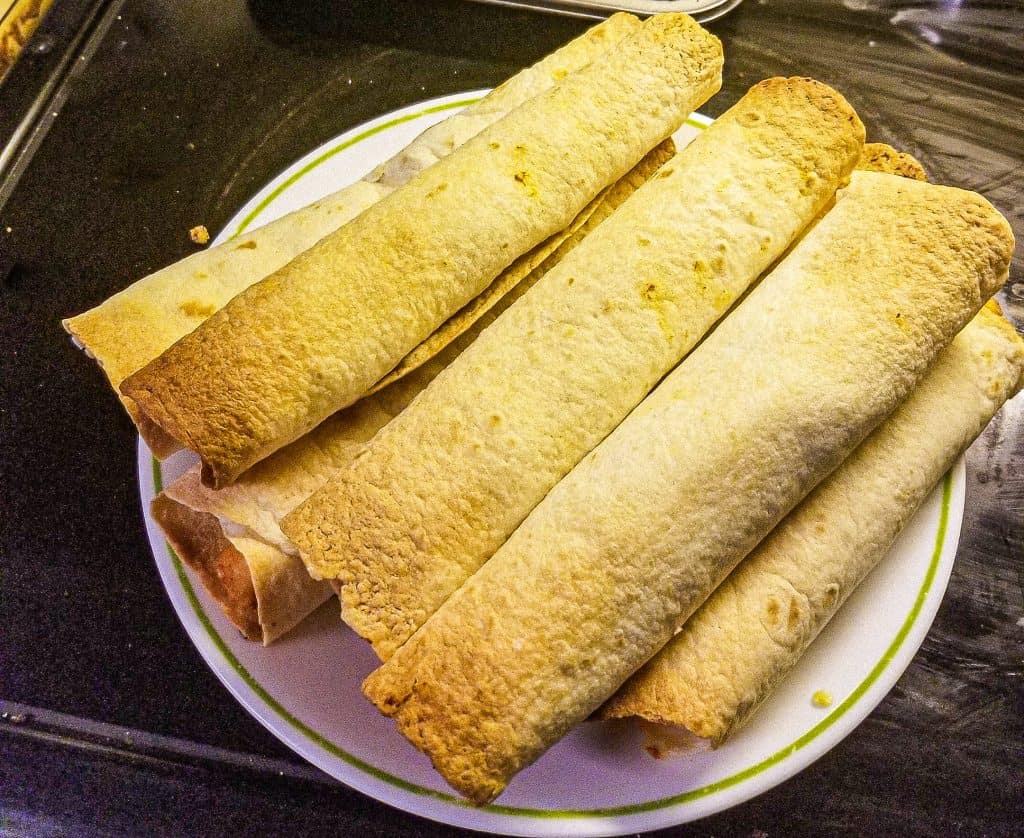 Check out my other Mexican main dishes:
Favorite ingredient brands for this chicken breast oven recipe:
tortillas-I usually use Mission, but other kinds work here as well
chicken-Tyson
cream cheese-Philadelphia
cheese-Kraft
bread crumbs-Best Choice, I also make my own bread crumbs out of saltines sometimes
sauce-Red or green sauce works for this recipe using rotisserie chicken. If you need a recipe for red sauce, click here.
Toppings to put on chicken and cheese flautas:
I like to put guacamole, salsa, sour cream, extra cheese, and scallions on top of the sauce on my flautas.
How to make excellent flautas:
fry onion, garlic, cream cheese, and spices to blend flavors.
add cooked chicken and salsa-I like to add these later because sometimes it seems like hot cream cheese and salsa can get rather watery together.
start stuffing the tortillas with the chicken cream cheese mixture
roll tortillas like a rug-I don't know how else to describe it but like a rug. If you want to watch a video on it, click here.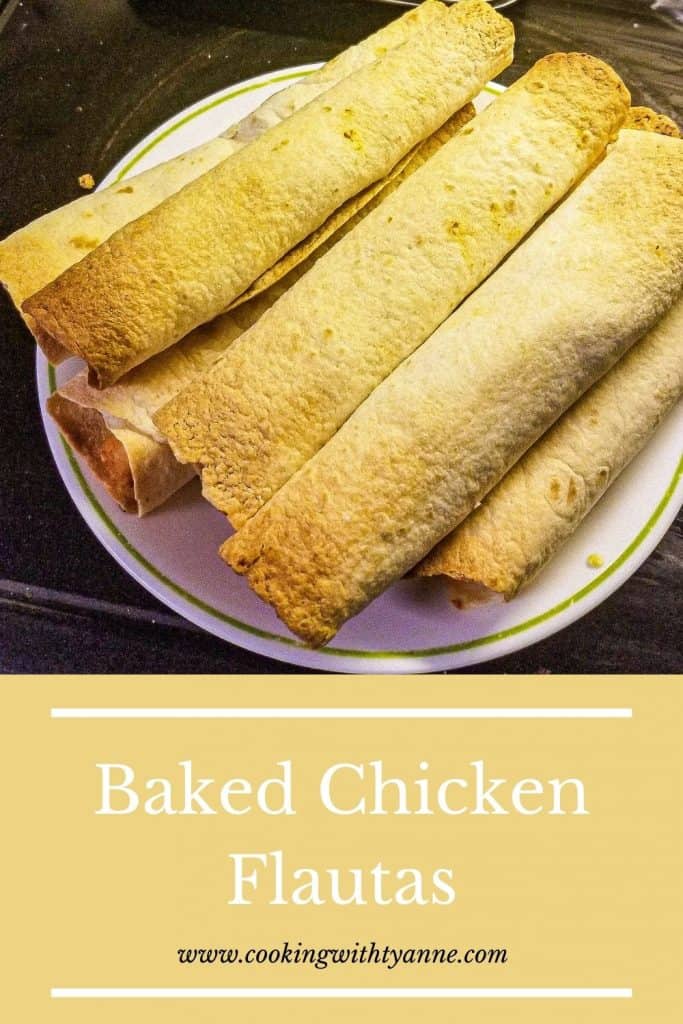 How to store chicken flautas:
fridge-store this chicken breast recipe in an air tight container in the refrigerator for up to one week
freezer-this recipe can be a freezer meal! Follow directions as normal, except maybe wait on the sauce if you know this will be a freezer recipe from the start. Remove flautas from pan and place into a freezer tray with a lid. Once cool, place in the freezer for up to one month. To serve, place it in the oven at 400 degrees Fahrenheit for about an hour or until heated throughout.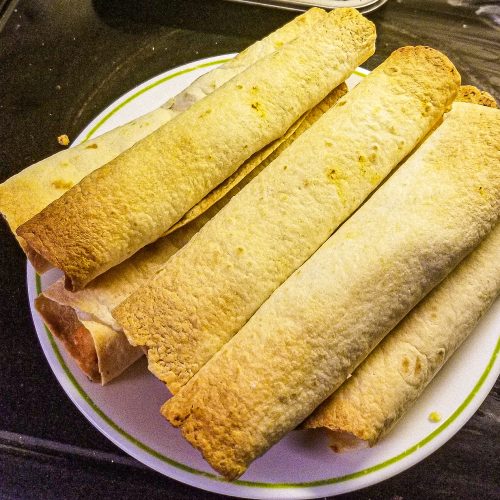 Chicken Flautas
Chicken and cheese flautas is a great way to use up leftover chicken. Red or green sauce works for these baked chicken flautas. Easy chicken dish for dinner as it can be made in under 20 minutes.
Ingredients
16

flour tortillas

3

lbs

of rotisserie chicken

8

oz

block of cream cheese

1/4

cup

of chopped onion

3

tbsp

minced garlic

1/2

cup

of your favorite salsa

spices to add in your own amounts: paprika

Chile powder, cilantro, salt, and pepper
Instructions
cook onion in frying pan with 1 tbsp butter until translucent. Add garlic, cream cheese, and spices.

add chicken, stir until flavors are mixed, and remove from heat. Stir in salsa.

place 1/4 cup of mixture into a tortilla and roll it up. Repeat until all the mixture is used up.

Spray tortillas with cooking spray.

Bake at 400 degrees for 12 minutes. Serve the chicken flautas with your favorite red or green sauce.
Nutrition
---
All information presented on this site is intended for informational purposes only. Nutritional facts listed are a rough estimate and should only be followed as a general idea.